---
Day 1: Saturday June 6
The world's largest (non-stylized) globe, and the largest rotating globe of any kind. The scale is 1:1,000,000, making it about 41ft across, and 1 inch ≈ 16 miles. DeLorme headquarters, Yarmouth, ME.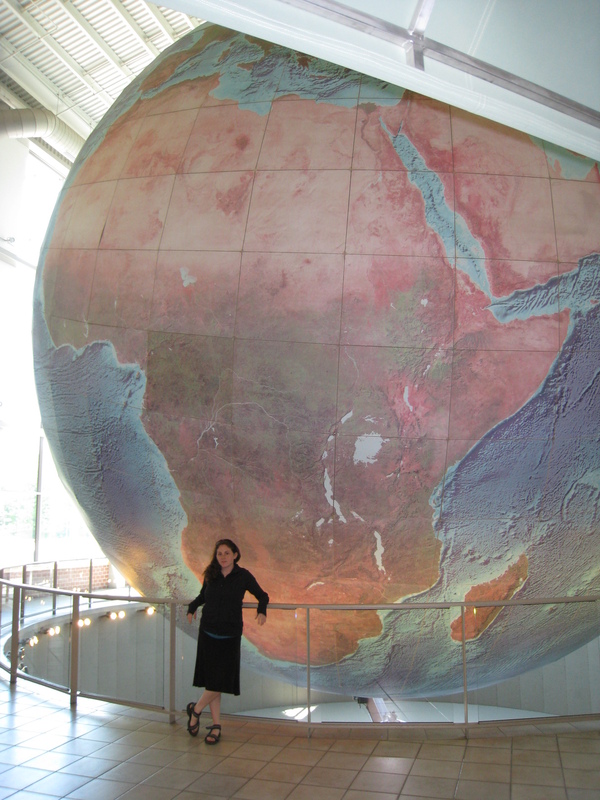 (it's at least 3 feet between Abbie's finger and the globe)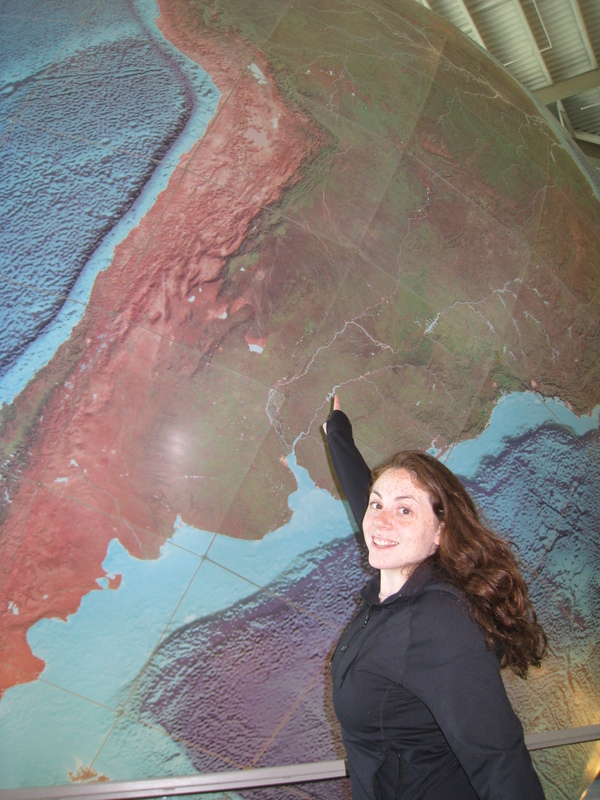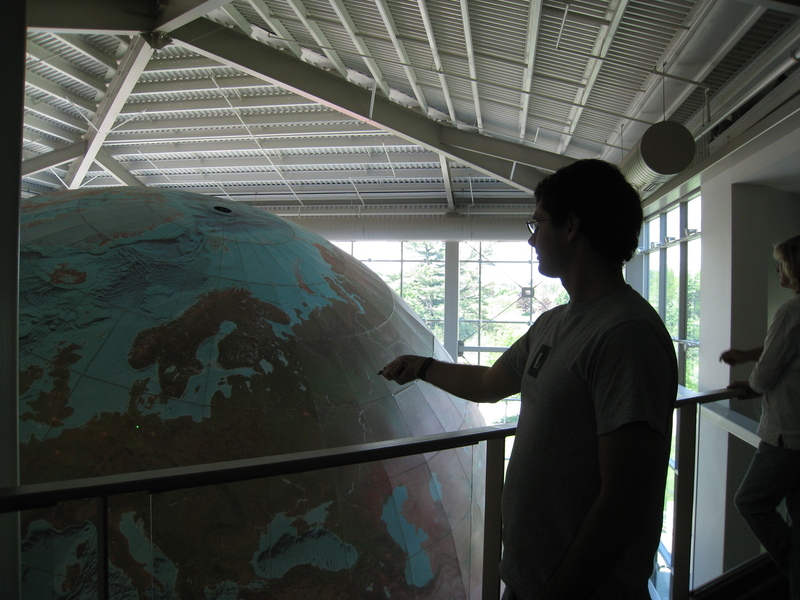 Eye on the prize...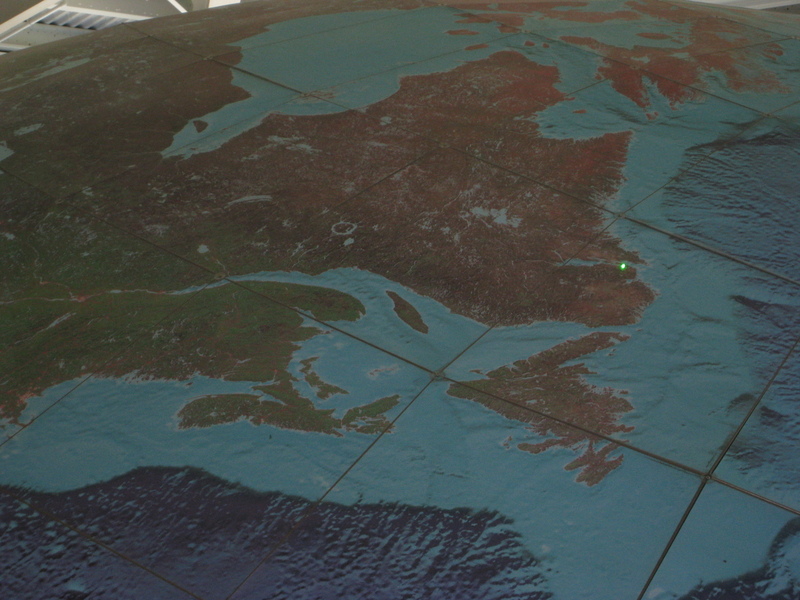 L.L.Bean factory store, Freeport, ME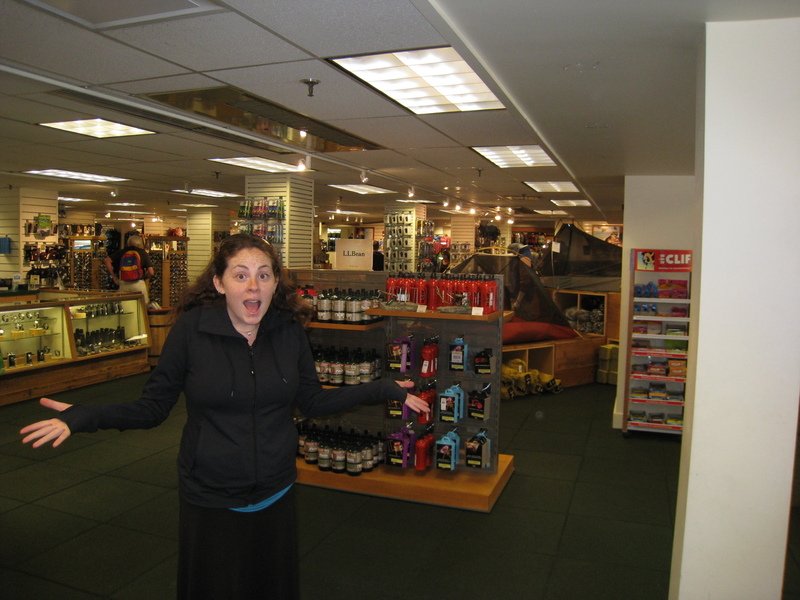 West Quoddy Head, Maine. Easternmost point in the 50 states. (And, believe it or not, the point closest to Africa)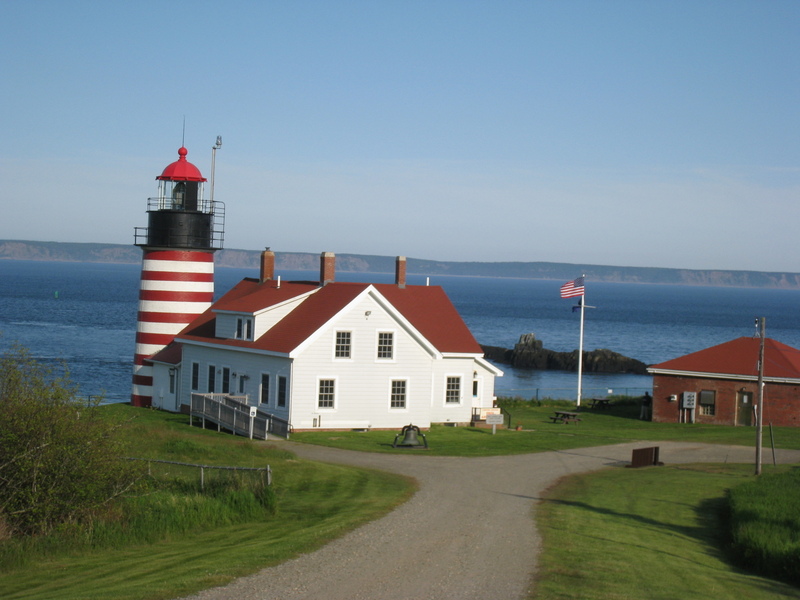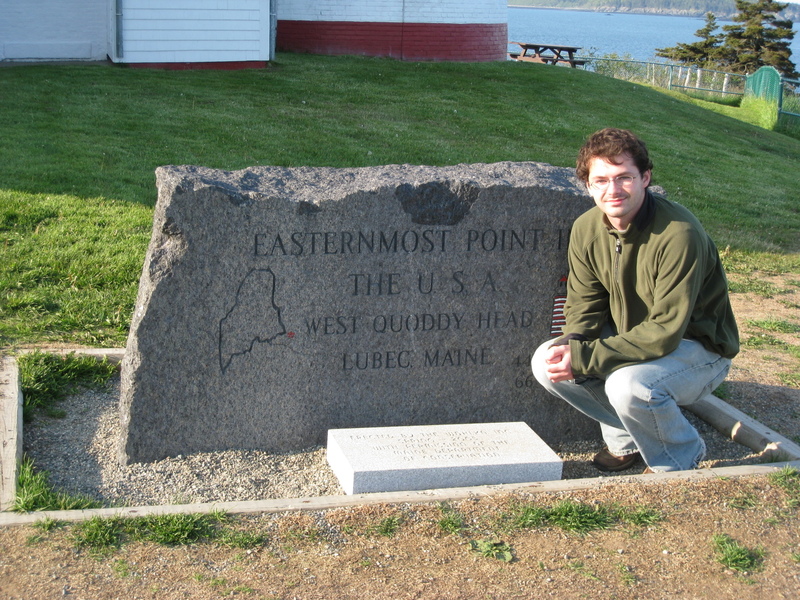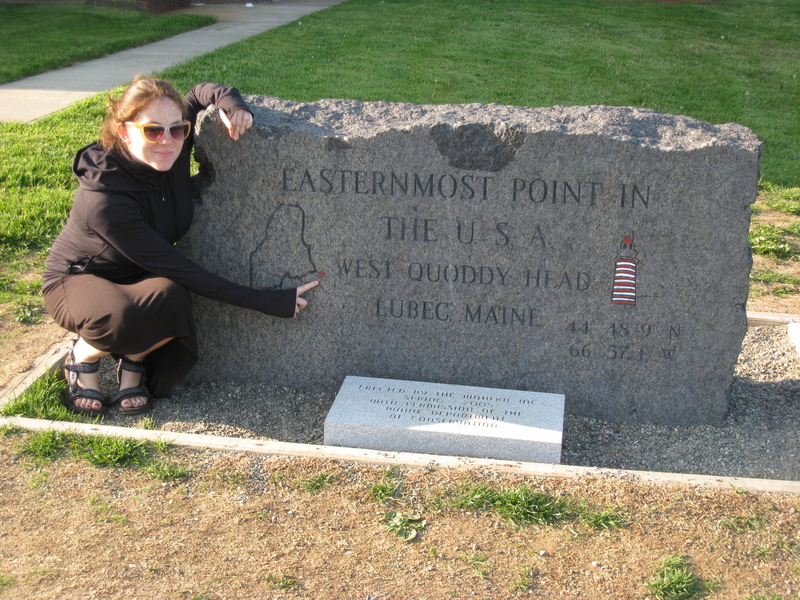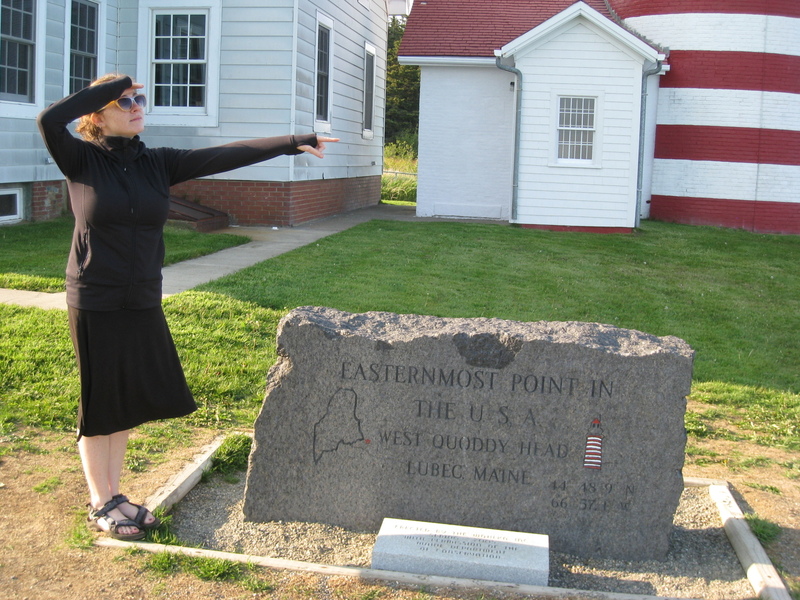 This outcropping is the actual easternmost point. Grand Manan Island, New Brunswick, in the distance.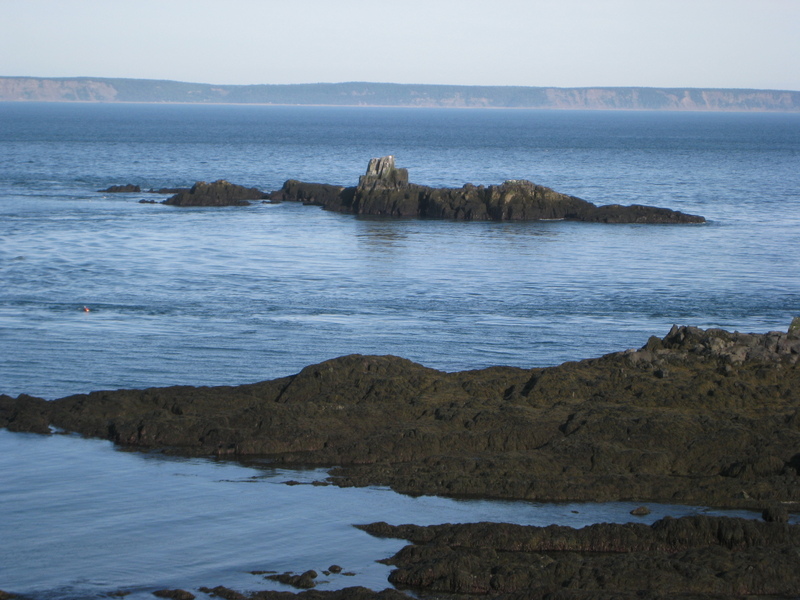 Seaweed heads.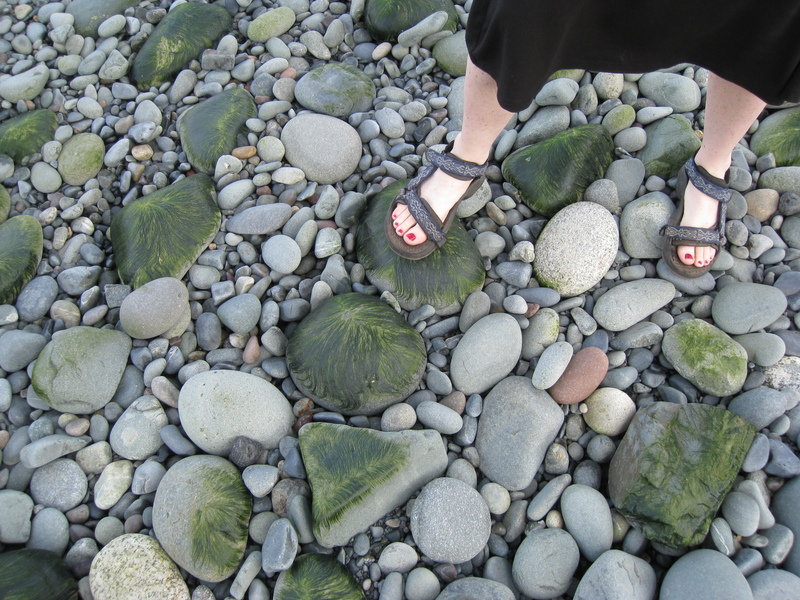 Day 2: Sunday June 7
Canada!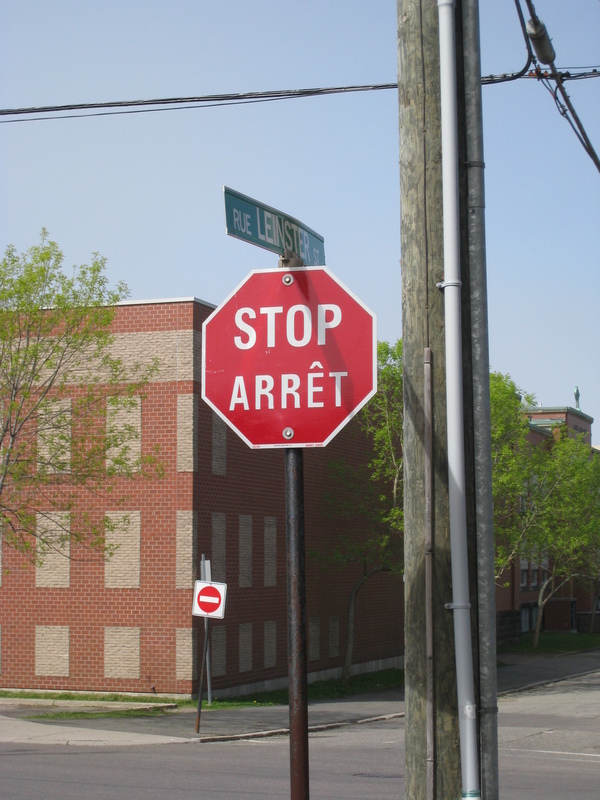 Around Saint John...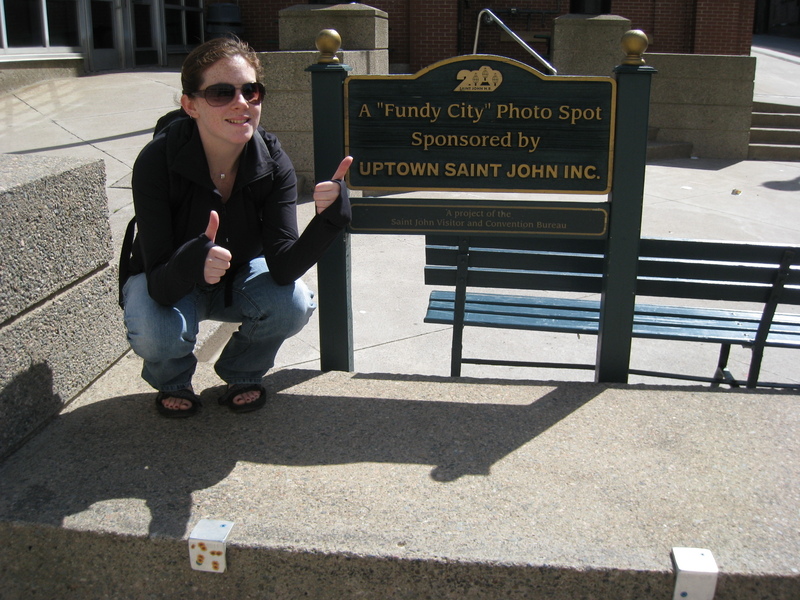 Bay of Fundy, highest tides in the world
High tide...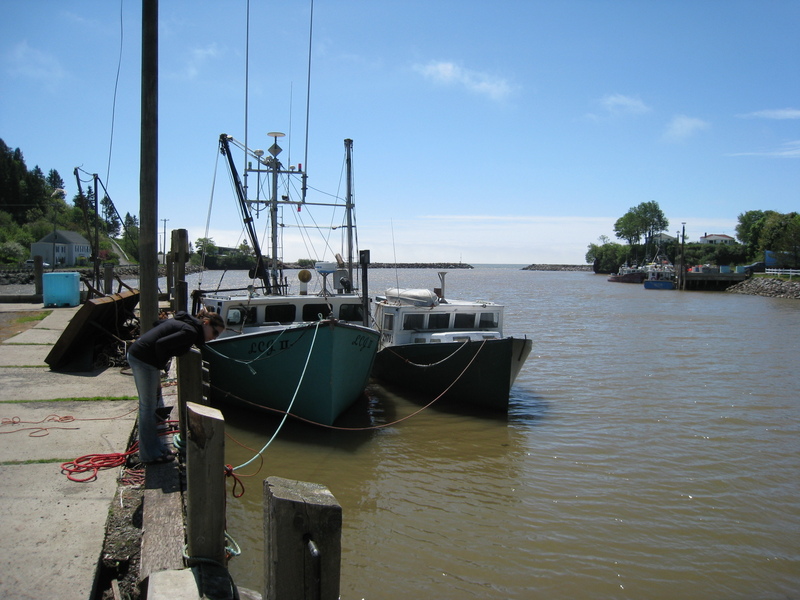 Killing time in Fundy Trail Provincial Park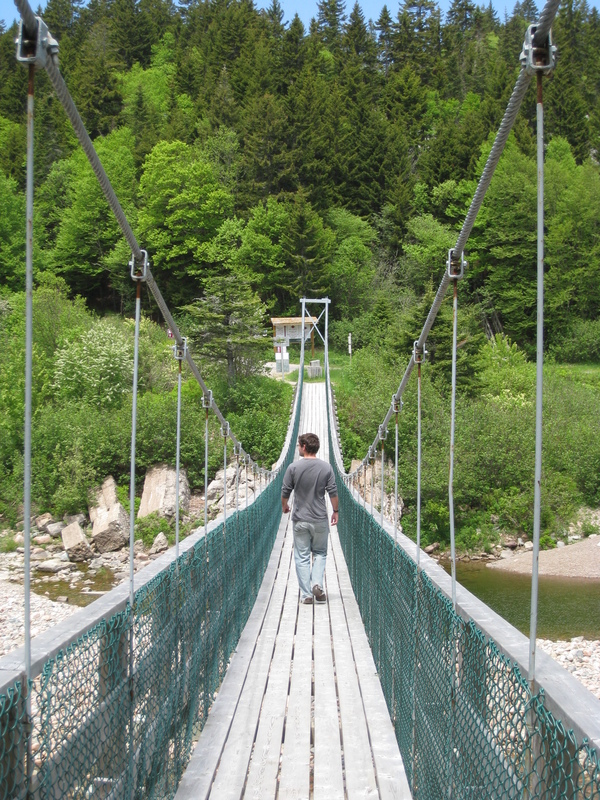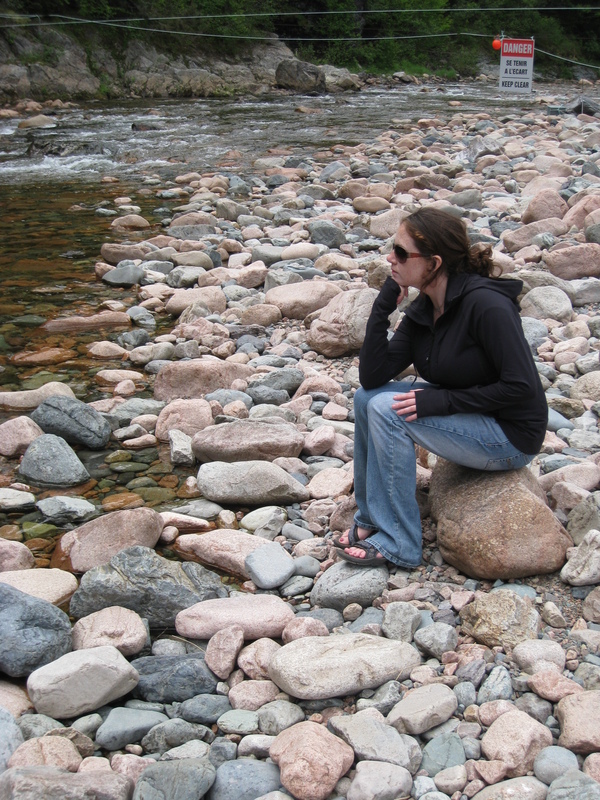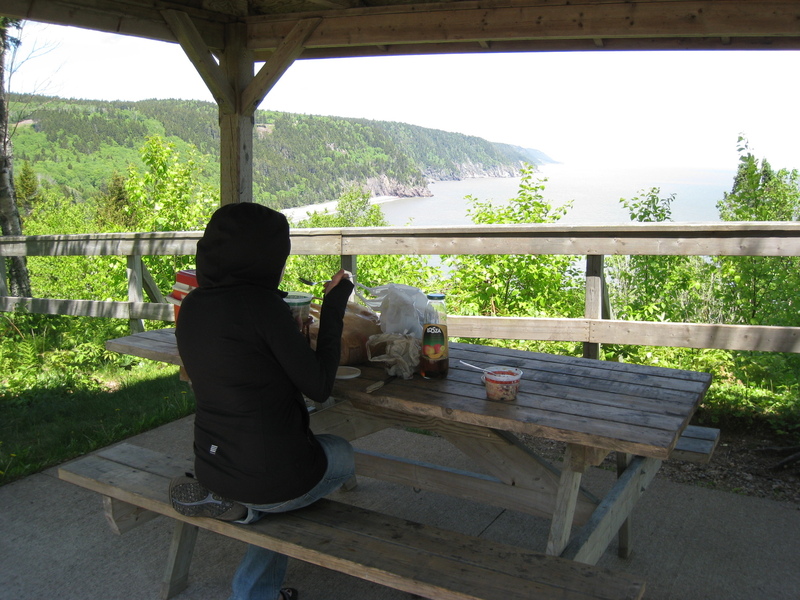 Napping waiting for the tides to change...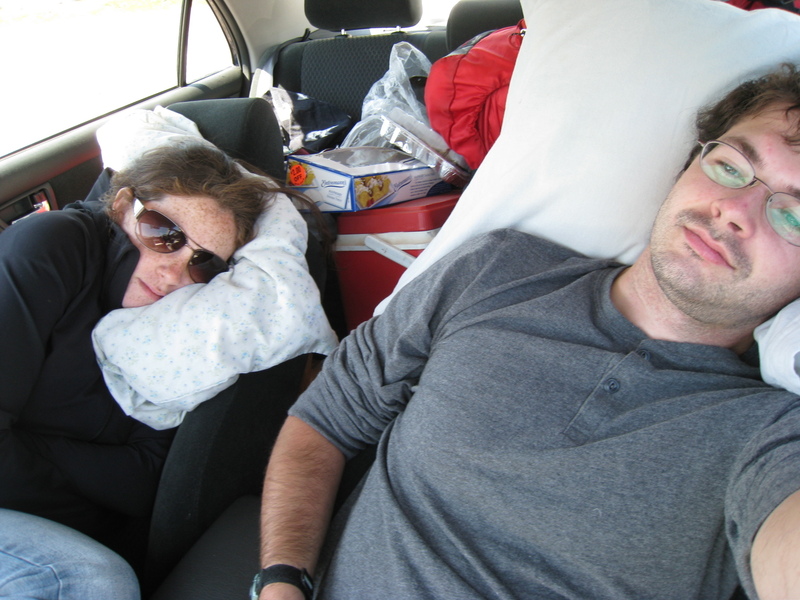 Drew in a cave. This cave is filled with water during high tide.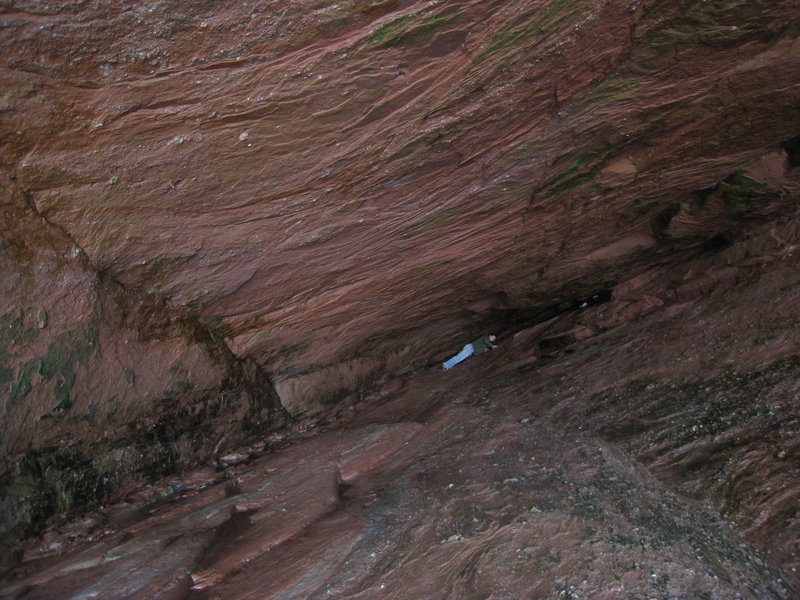 Abbie in a cave. A dramatic 5-part series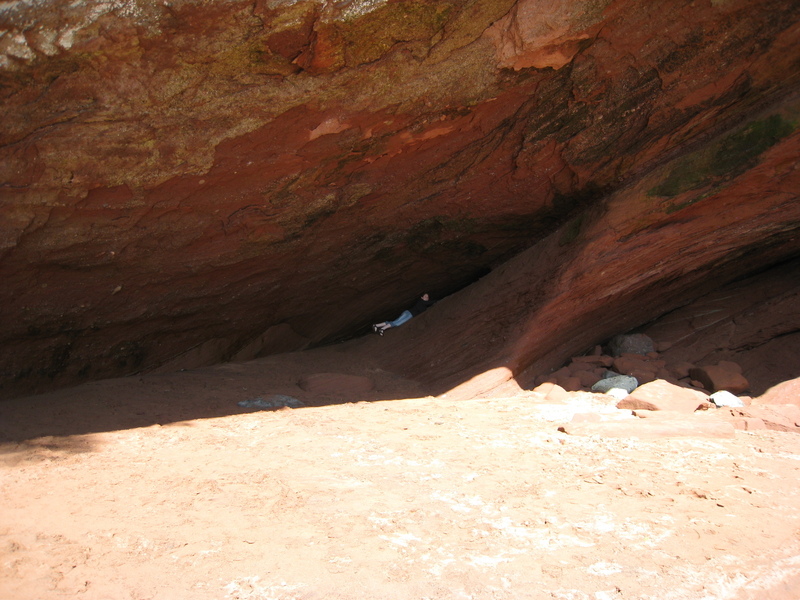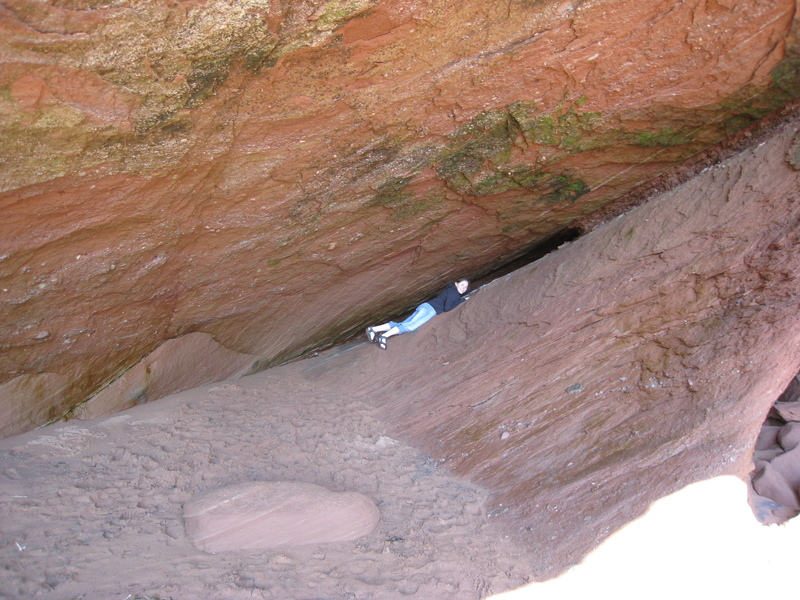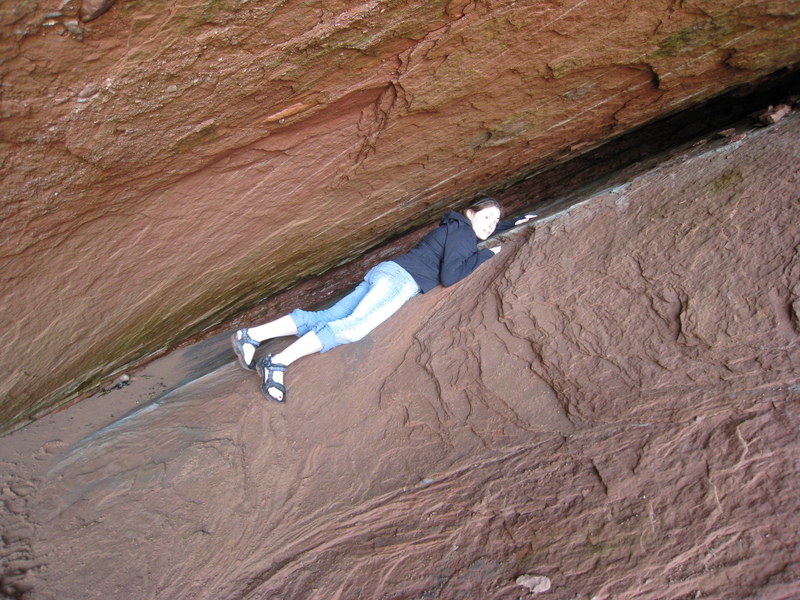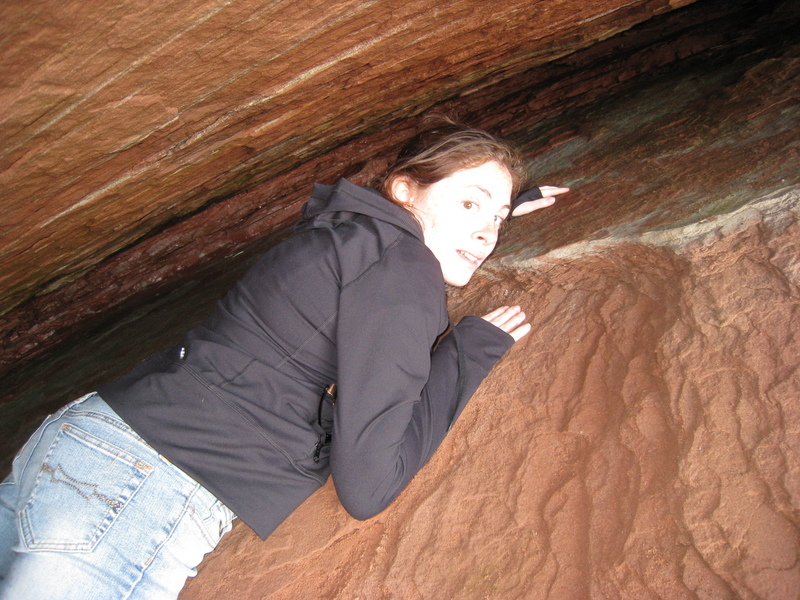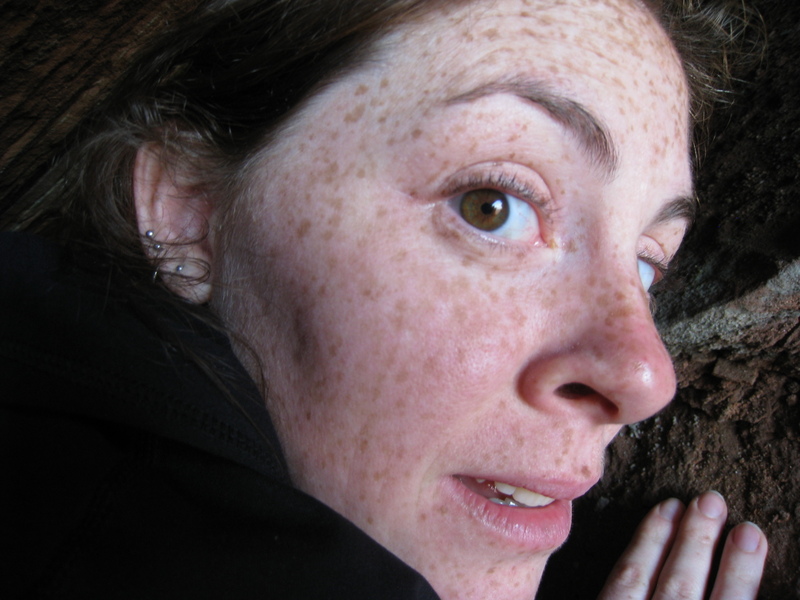 and.... low tide!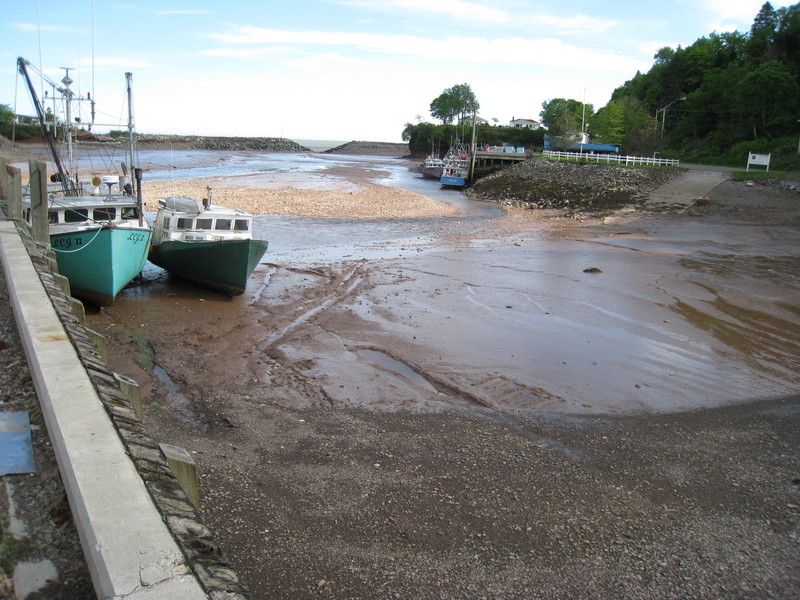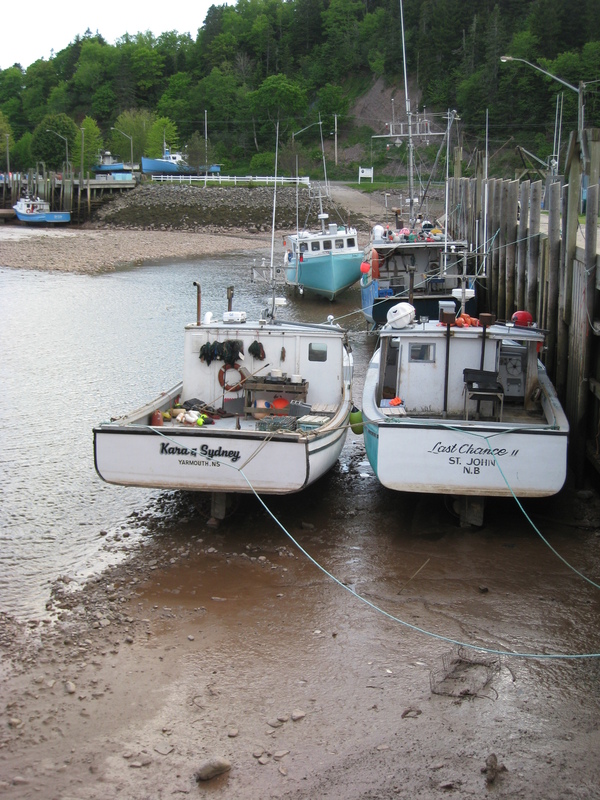 Where'd all the water go?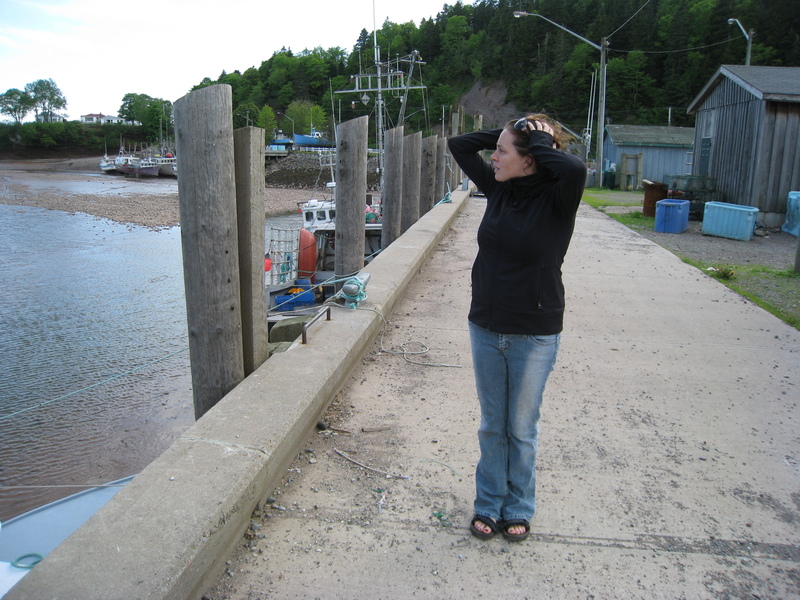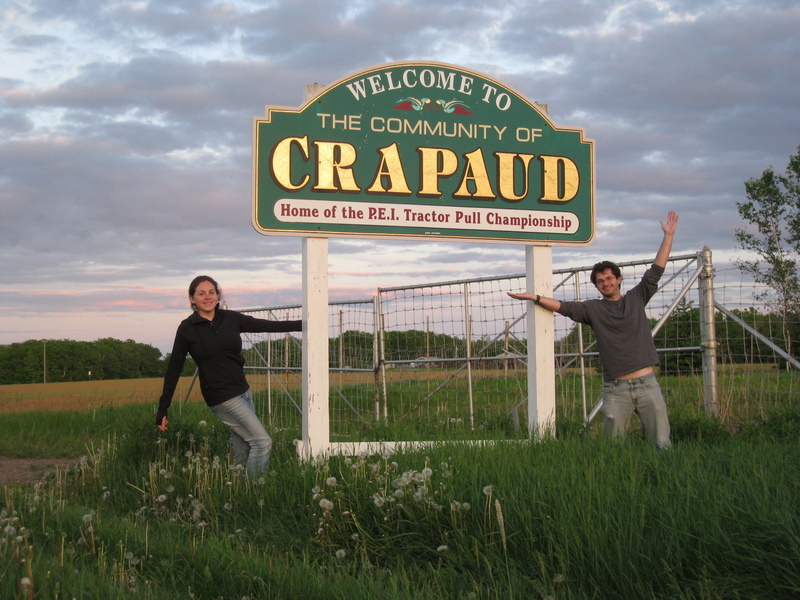 Day 3: Monday June 8
Cruising for open wifi in Charlottetown (and looking like a cyborg). Ch-town was pretty unphotogenic otherwise (Or rather the first of many examples of our inability to photograph cities). We did almost get pressed into service on a Canadian jury, but no photos of that.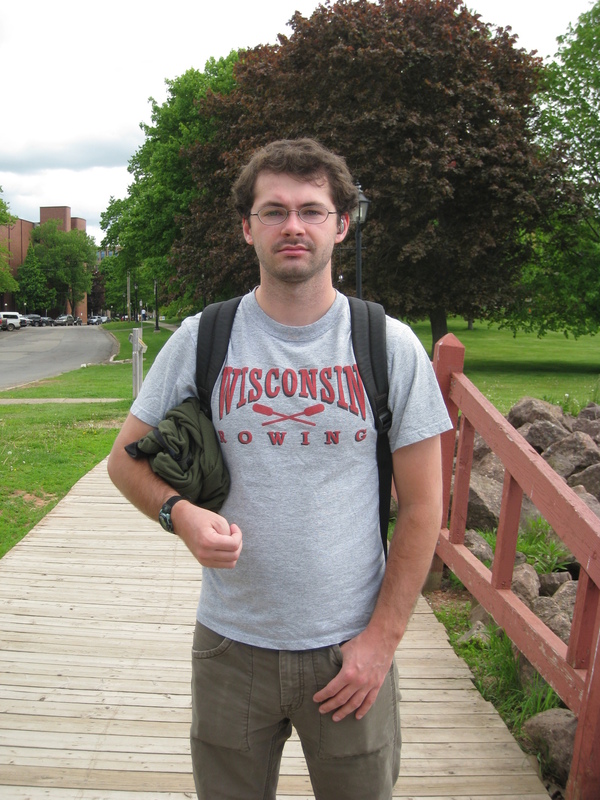 Fishing village of North Rustico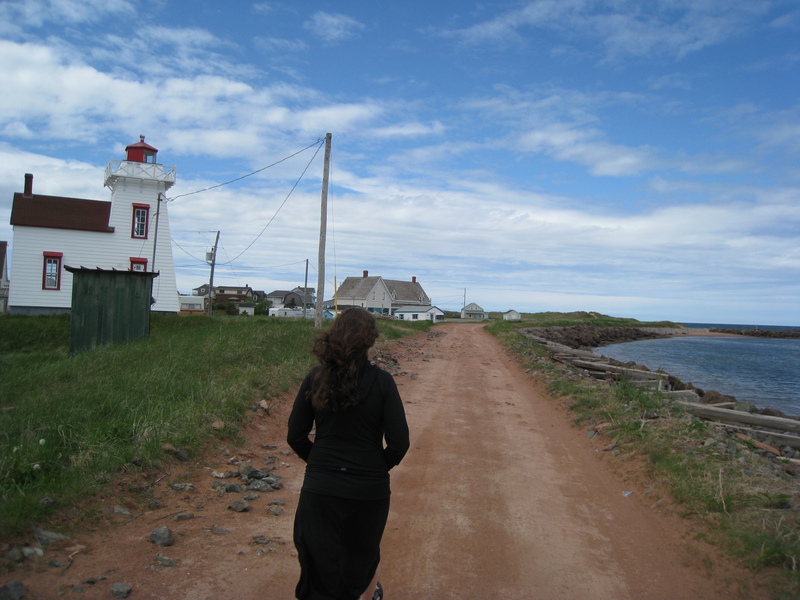 A little windy...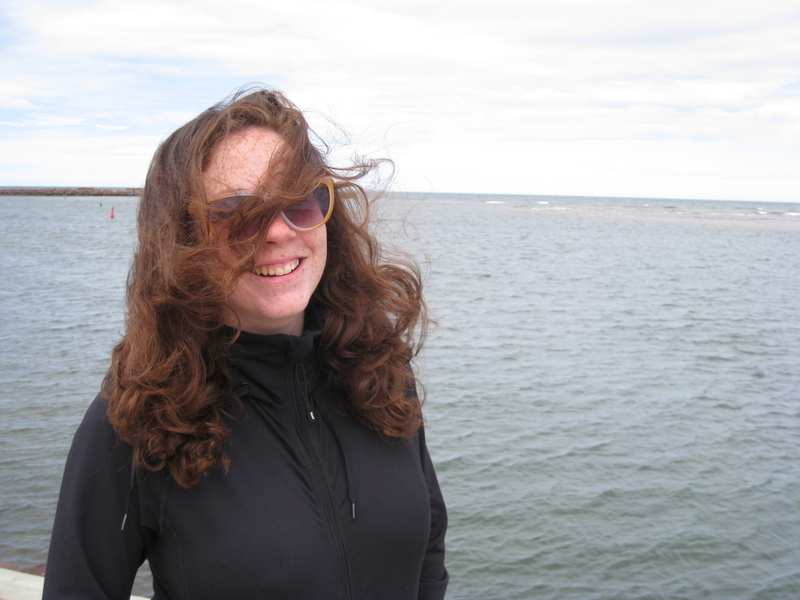 First night camping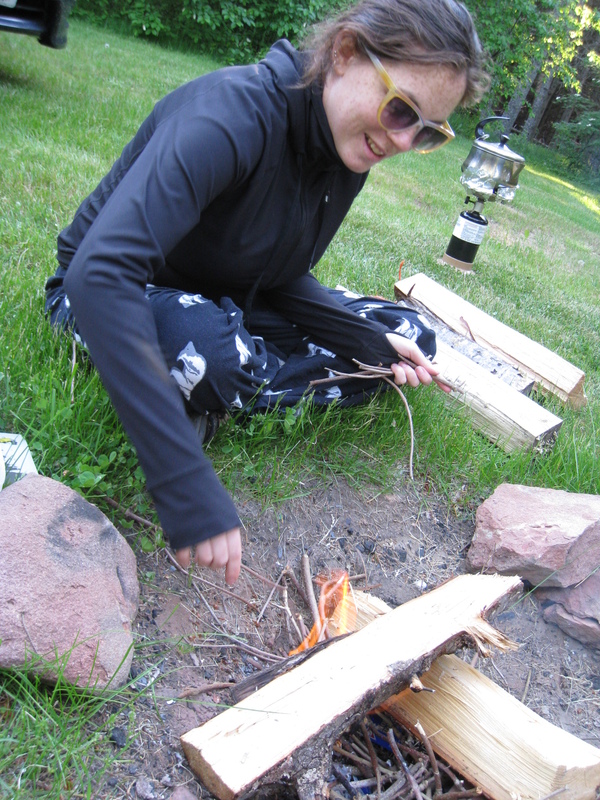 Sunset on PEI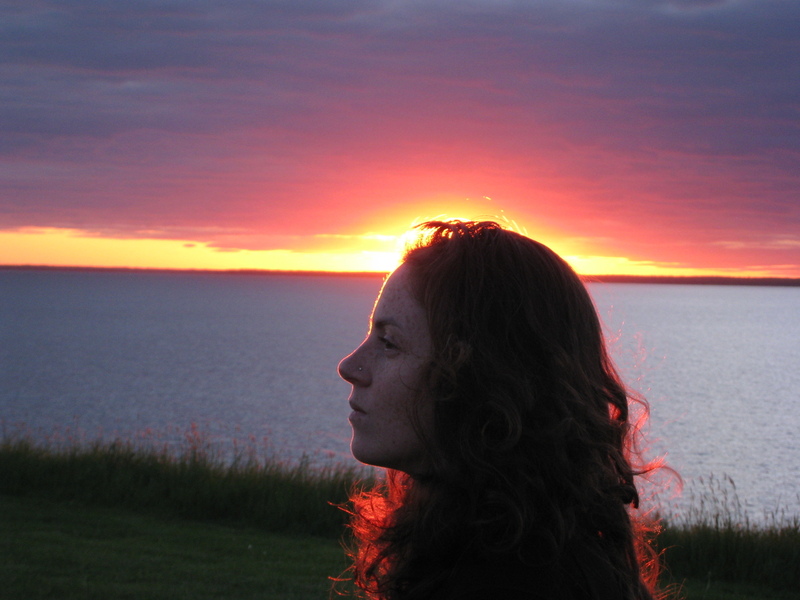 Day 4: Tuesday June 9
Today we indulge our inner Anne of Green Gables fanatic
—outer fanatic... i let my freak flag fly
Silverbush, where Lucy Maud Montgomery got married. Note Japanese tourists.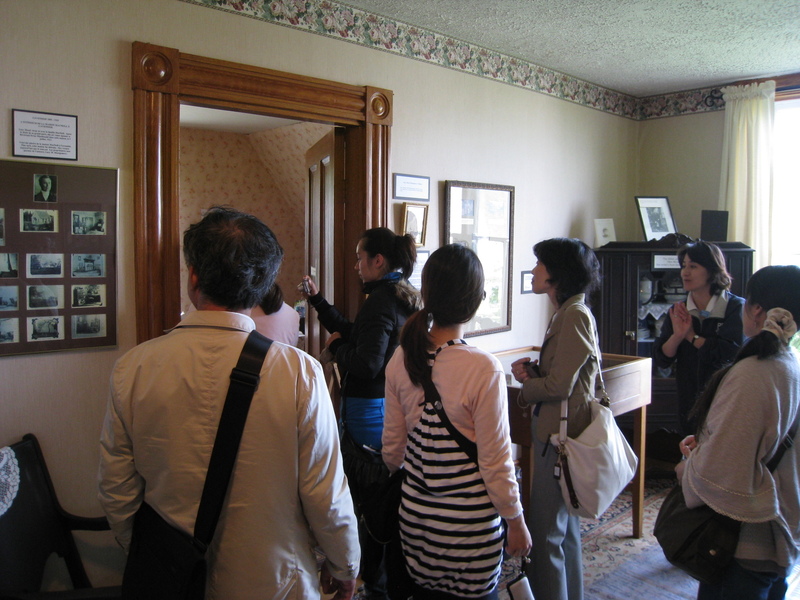 Abbie getting a little overcome at the Lake of the Shining Waters
Faked enthusiasm... unlike my beloved Green Gables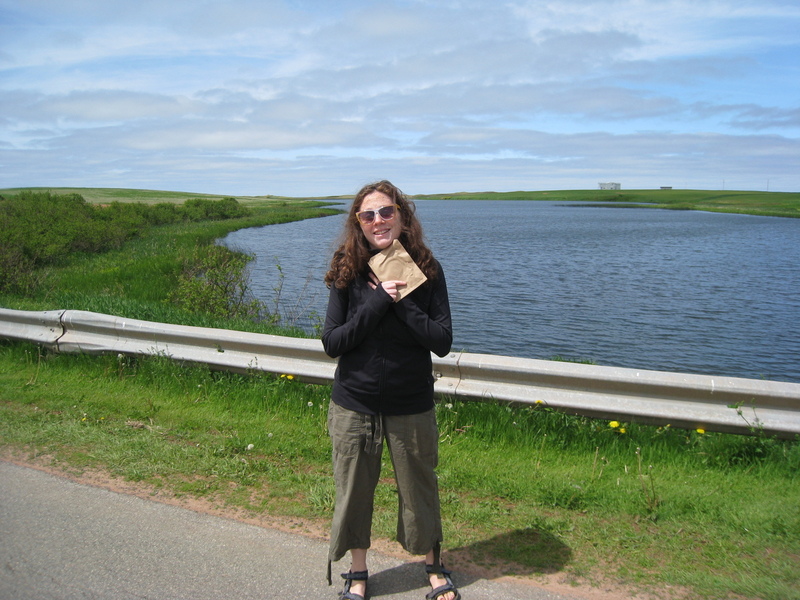 Foxes!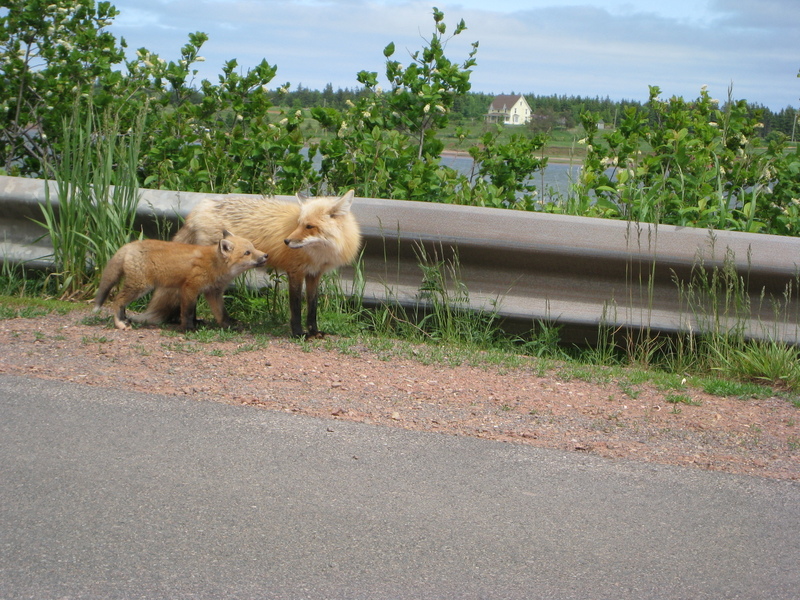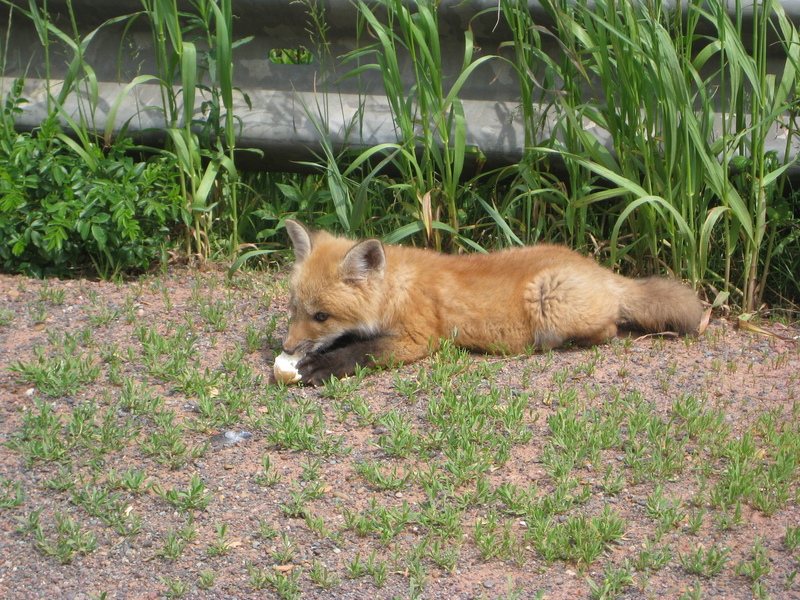 Green Gables itself
I'm hoping Marilla is chilling on the porch with some rasperry cordial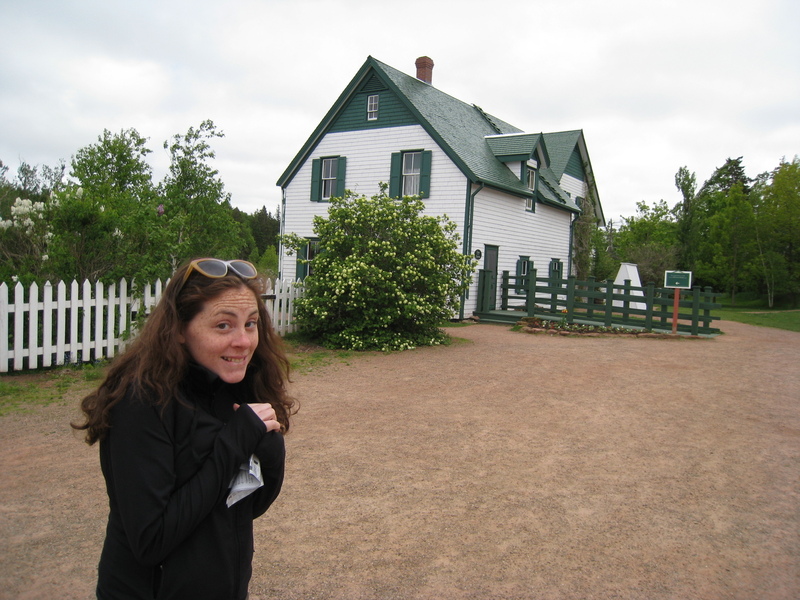 and the associated tourist trap horror...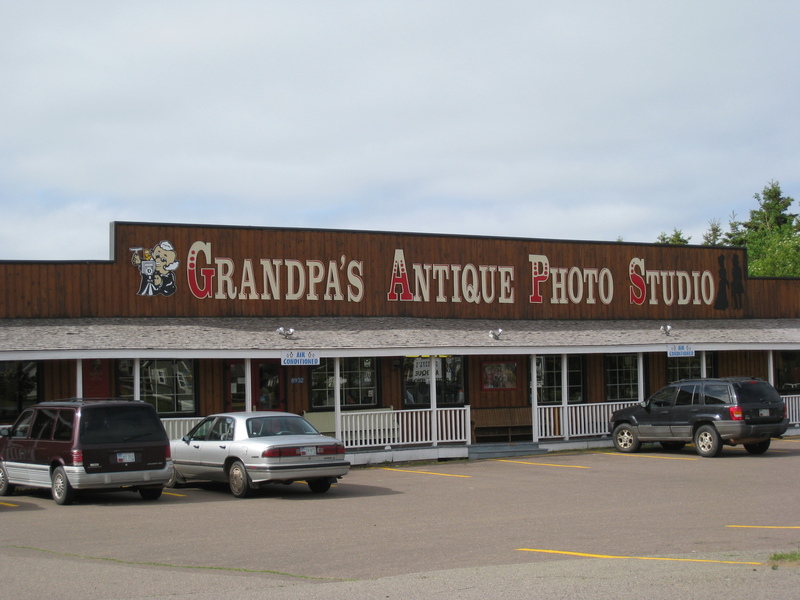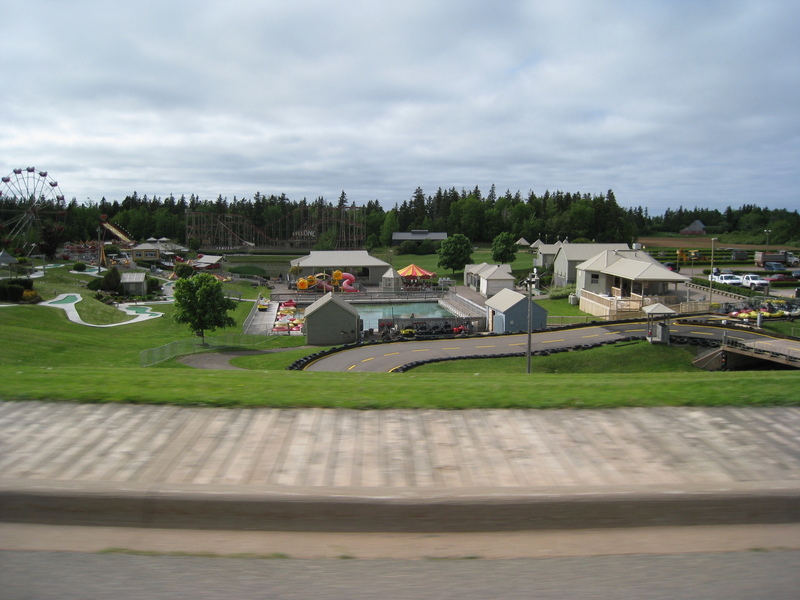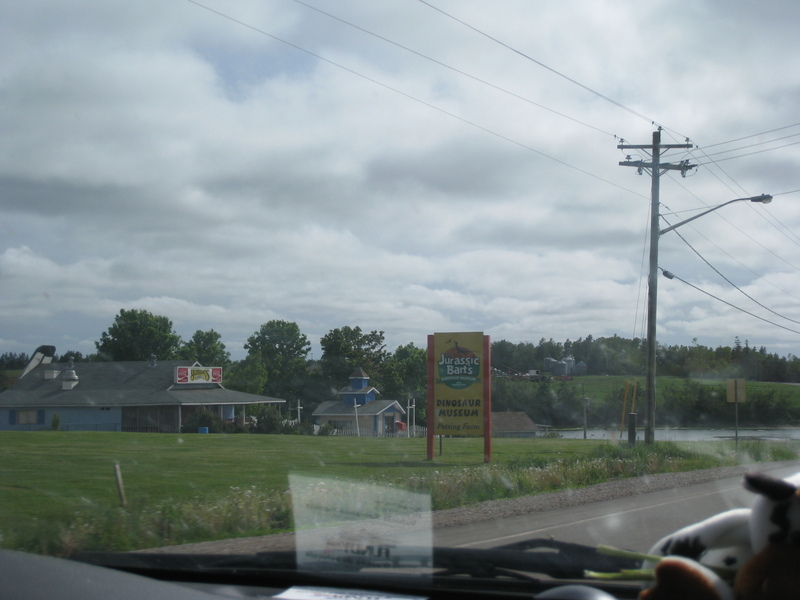 Day 5: Wednesday June 10
Someone's seriously bizarre front yard in Nova Scotia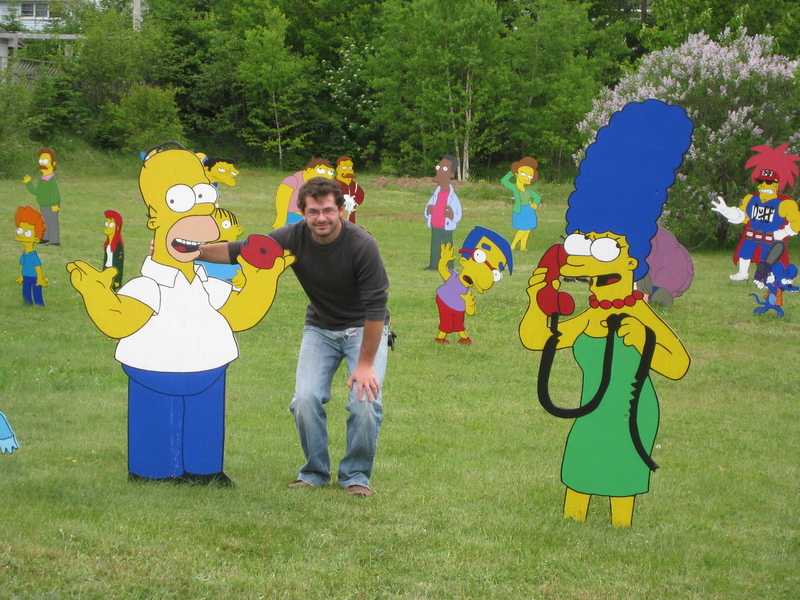 First moose! On the Cabot Trail in Cape Breton Highlands NP, Nova Scotia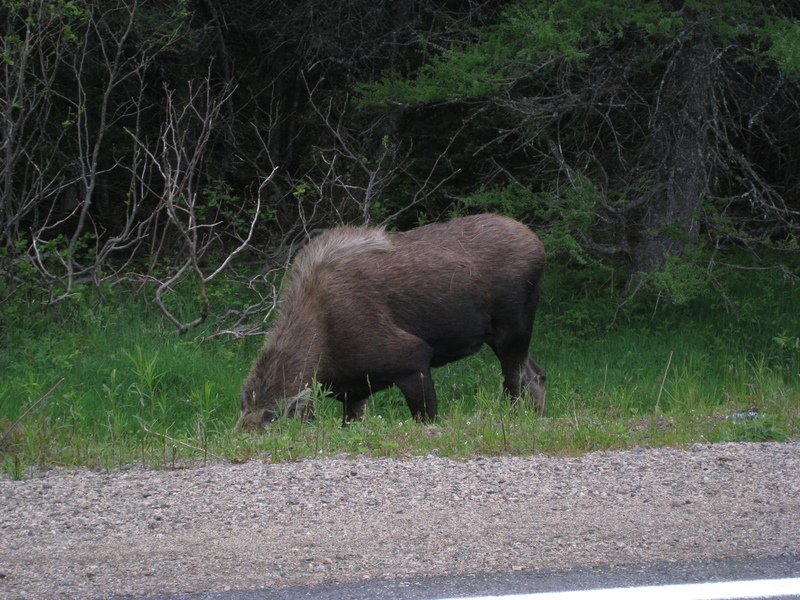 Meese! (best picture I could get before they ran off)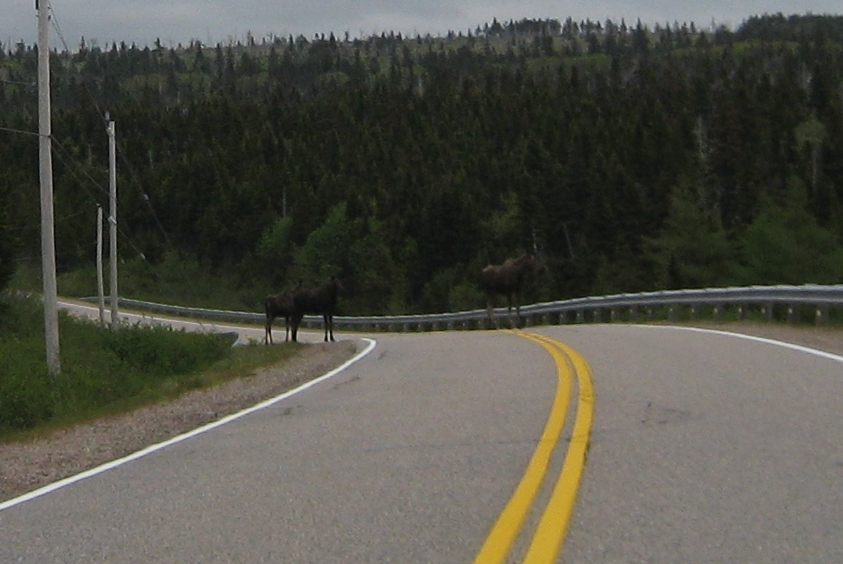 The Cabot Trail was stunning, but we were in a rush so took very few pictures of the scenery
First ferry! (a short 5-minute hop that was so small we didn't even notice it on our map until too late)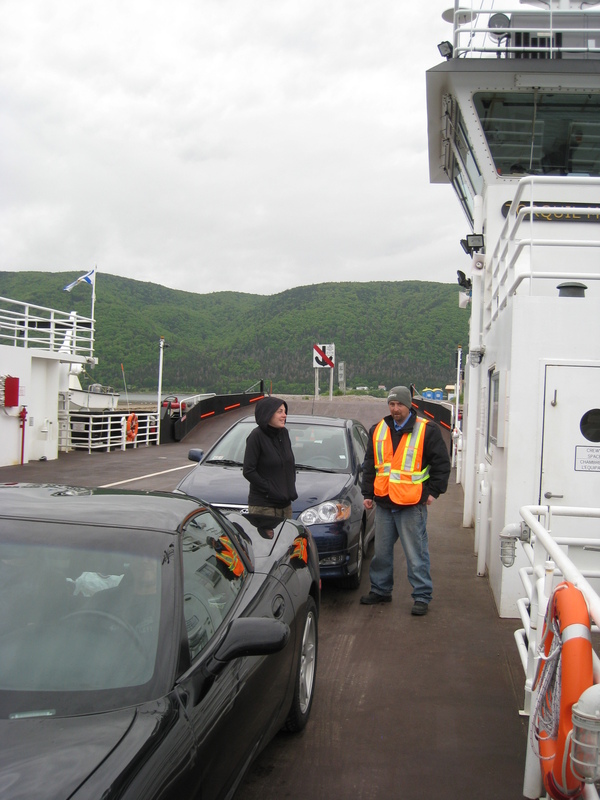 The ferry to Newfoundland, beckoning...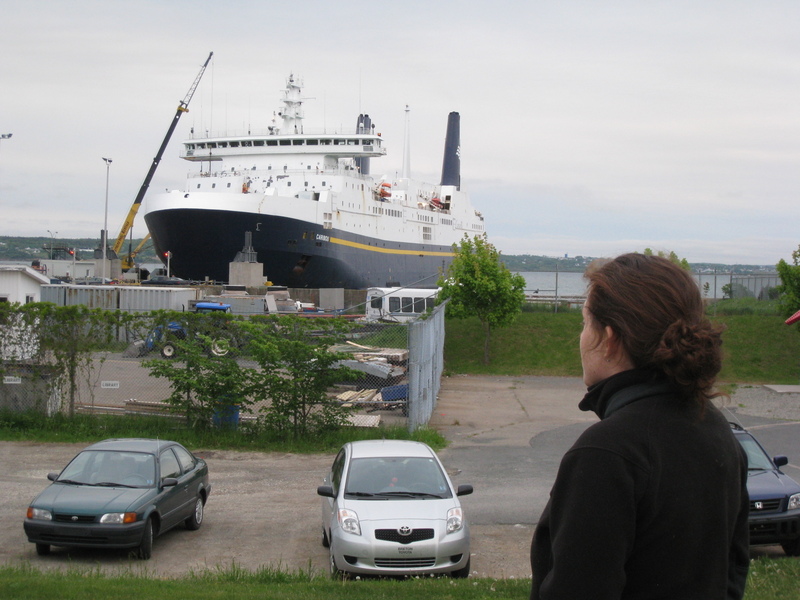 Every Chinese restaurant in Canada emphasizes their 'Canadian Cuisine'. Tax break for promoting local culture?
According to the waitress: many many people order Canadian food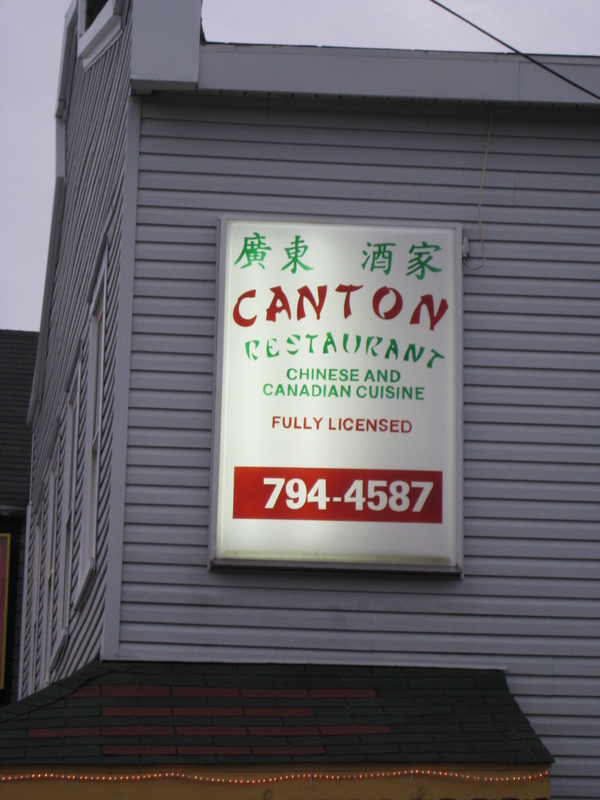 Day 6: Thursday June 11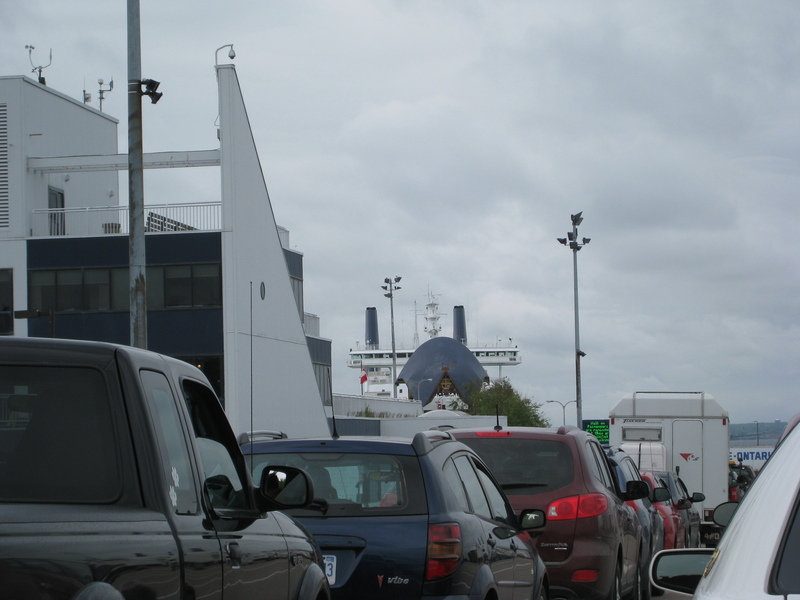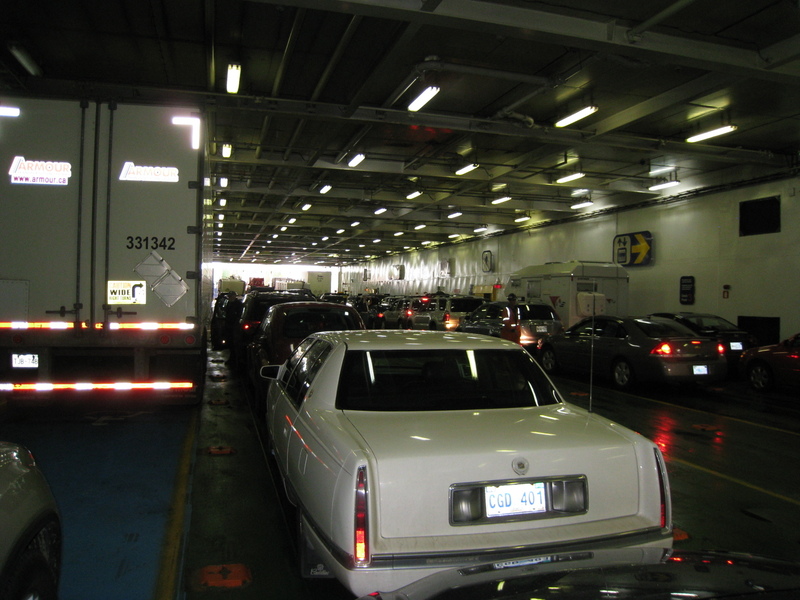 A mere glimpse at the awesomeness of our road-tripping setup. Absent from photo are my eee pc, dash-mounted with USB GPS dongle, running custom-built navigation software, and Abbie's eee pc in the backseat playing MP3s via FM transmitter. (both eees are currently charging, however)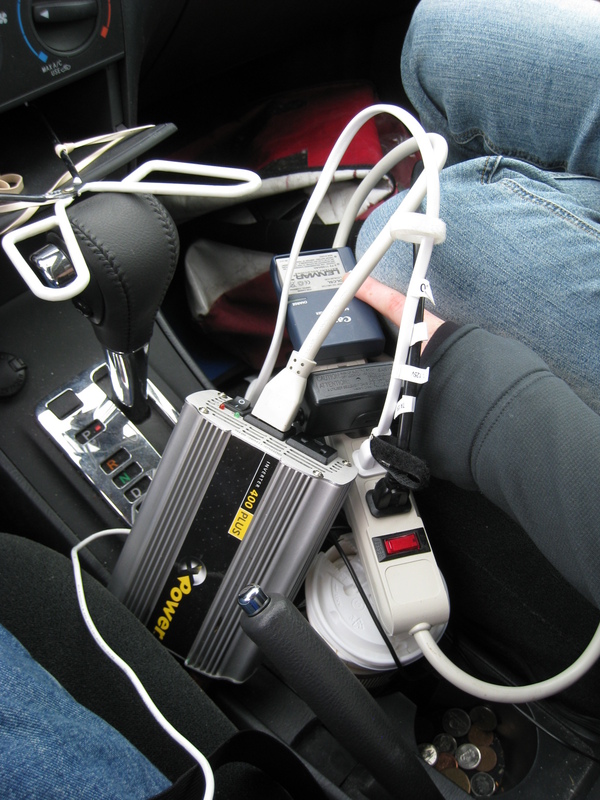 A little windy...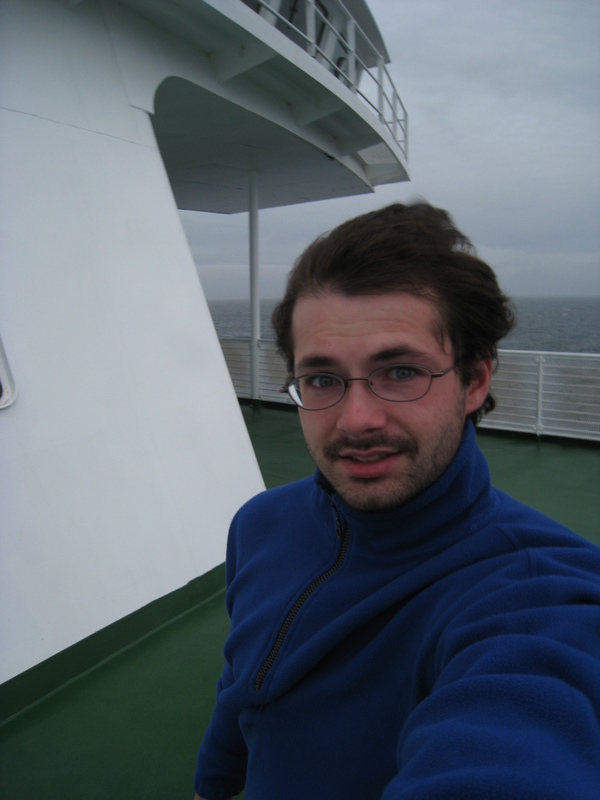 eee pc as guidebook (and navigation in background)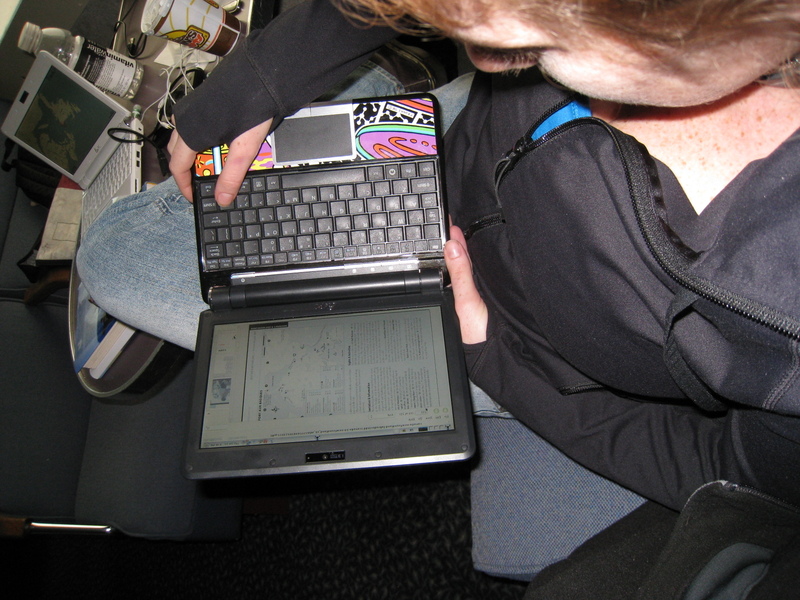 First look at Newfoundland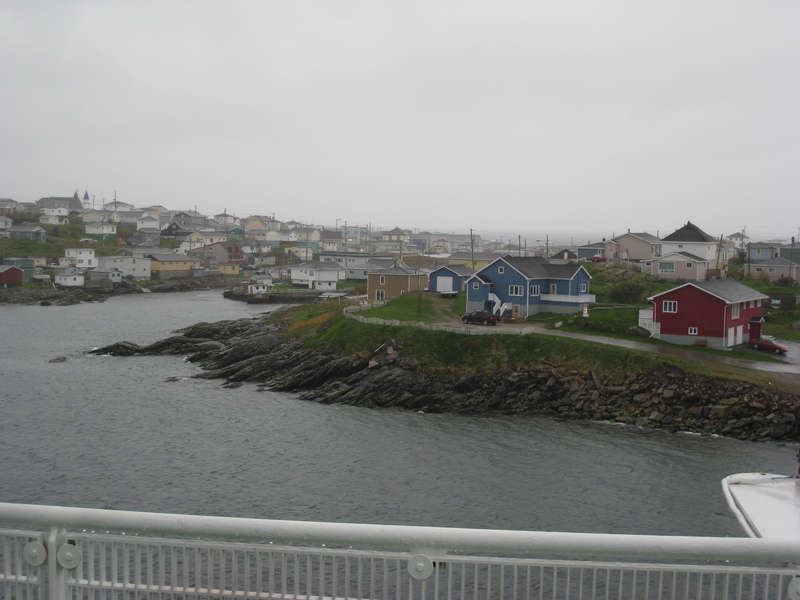 Coming in to dock...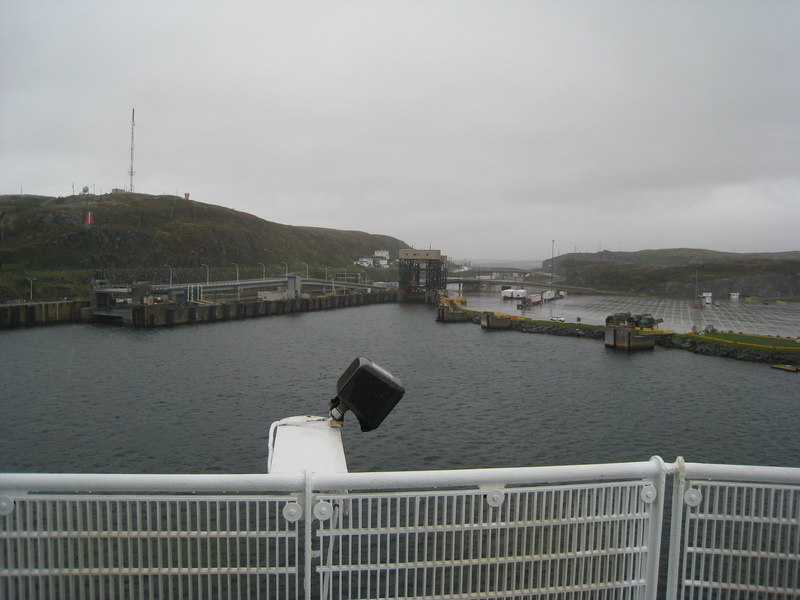 First Tim Horton's
I held out for almost a week before entering the "unkanny valley"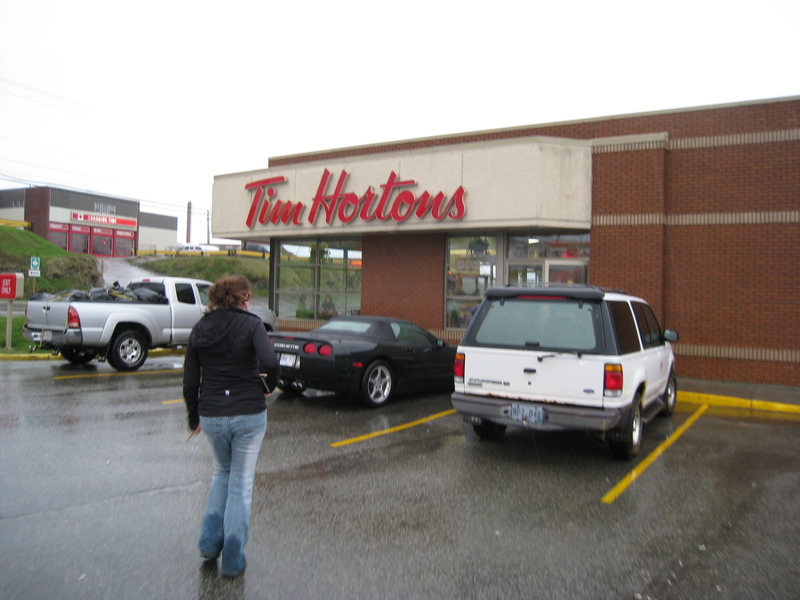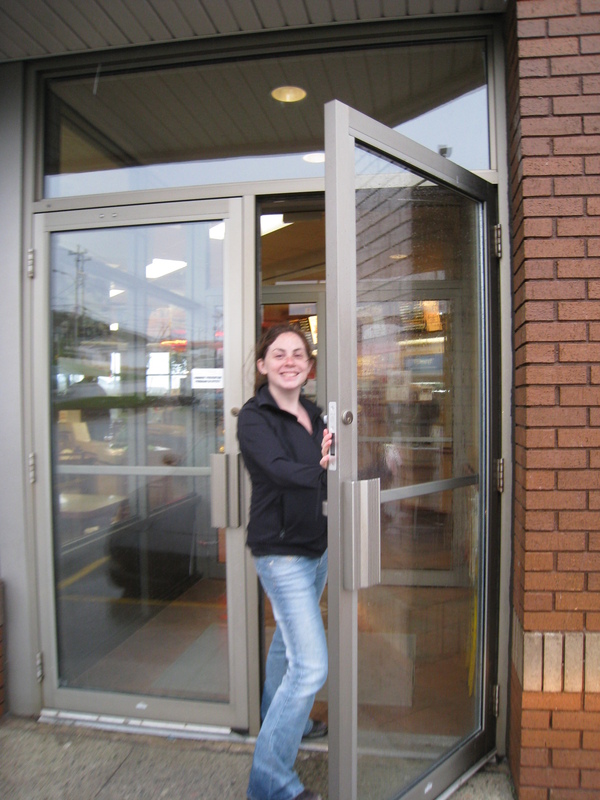 Not quite 'pay at the pump'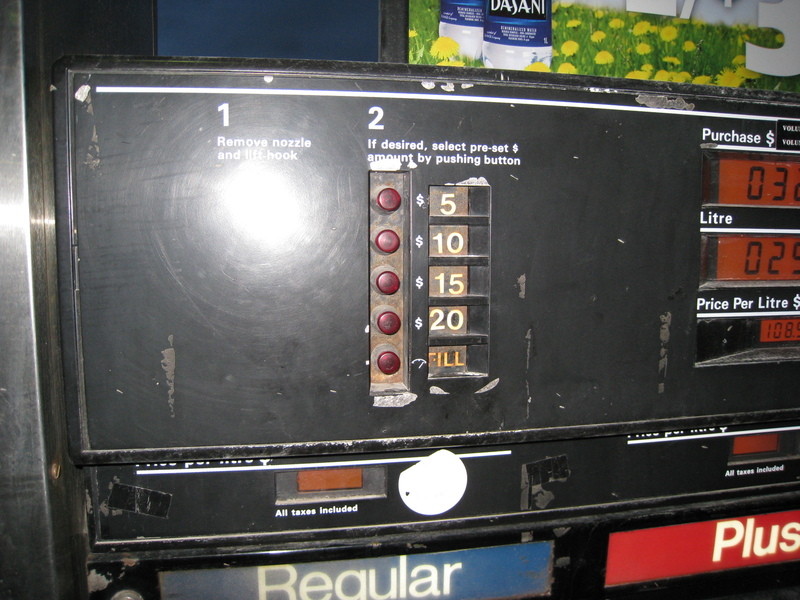 Crappy night exposure of Corner Brook, NL, first big city (a relative term) after ferry landing. Snow on slopes in background.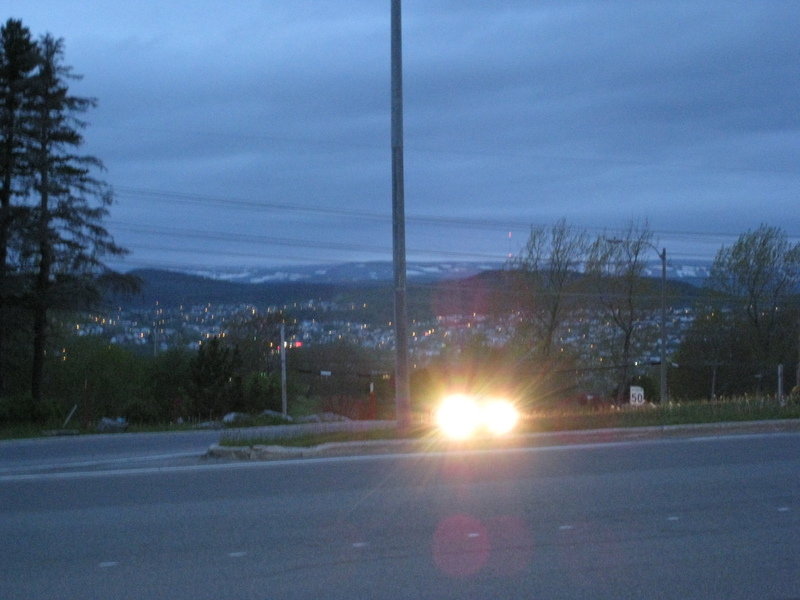 We drove through the night to reach Fortune, NL, the departure point of our next ferry for the following day. Only about 160 mi as the crow flies, we drove 590 miles to get there. Newfoundland does not give you much choice of routes.
We were worried about even being able to make it in one stretch (and spazzing about potential moose altercations). All gas stations seemed to close by 11pm at the latest. Even filling up when we could, it was still too far to make it on one tank. Along the entire route, a single all-night station in Gander saved us.
The rest of the drive went smoothly, aside for getting pulled over at 4am (I had not seen a single police car in Canada till this point). He politely informed me of the speed limit, bid me a good day, and walked off.
We pulled into our destination at 5:30am, in broad daylight, to what seemed to be a ghost town. We promptly crashed (as in, 'fell asleep') in a parking lot; figuring out just where the hell we were and how to get on our ferry could wait a few hours
Day 7: Friday June 12
Today we voyaged to the French overseas territory of St. Pierre and Miquelon, the last vestige of colonial-era 'New France'. It is not part of Canada, but sovereign French territory; they use the euro, electricity is 220V, and you have to clear customs on each side. This also means... country #38 for Drew! (#25 for Abbie fail?)
Abbie braving the harsh North Atlantic on the ferry to St. Pierre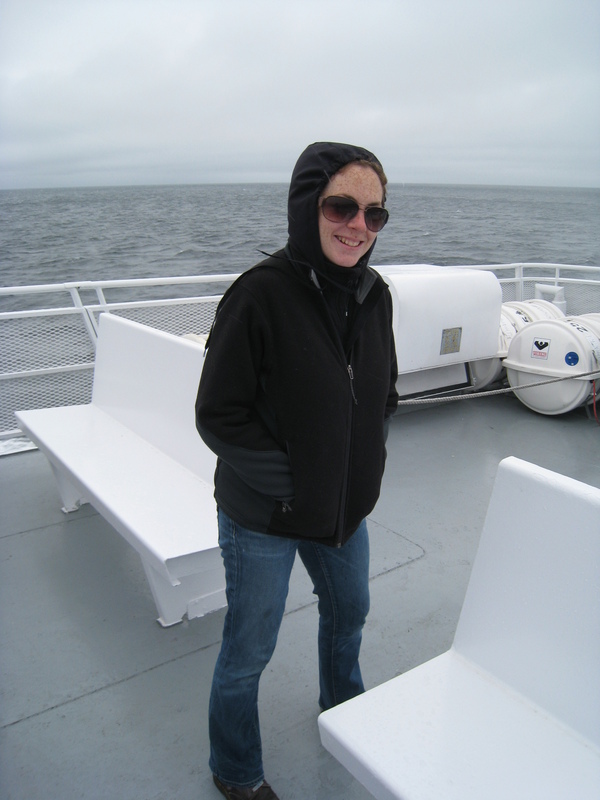 A little too much to brave. Shortly after this they said 'everybody go back down below so we can go back to full speed'.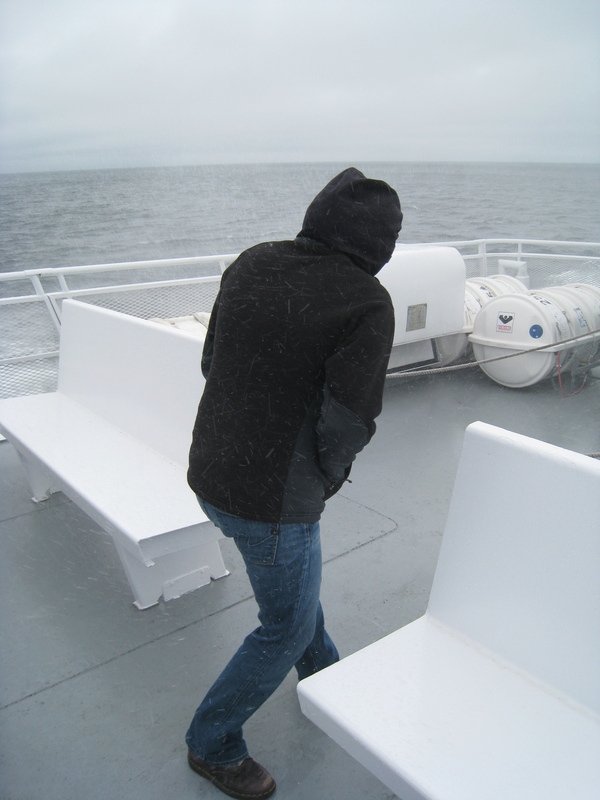 The ride was very rough. The windows on the entire left side of the ship were as if we were in a carwash.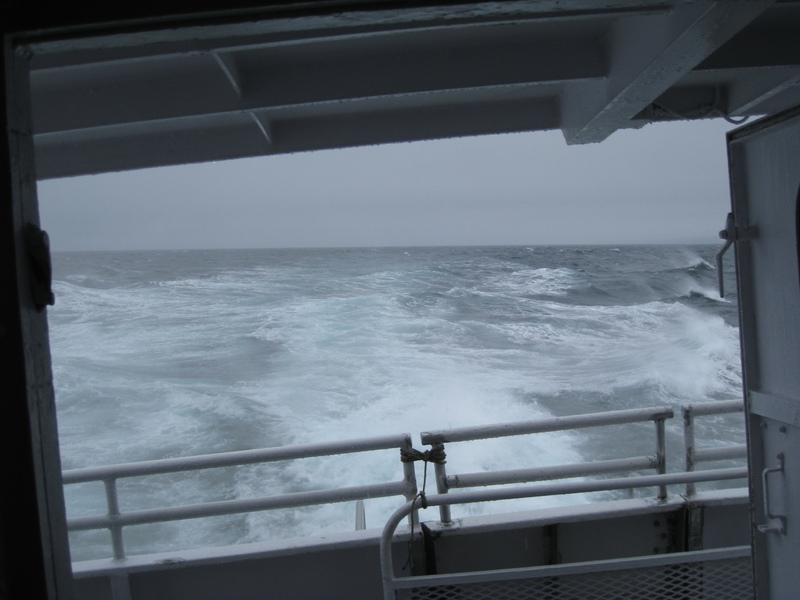 Vive la France!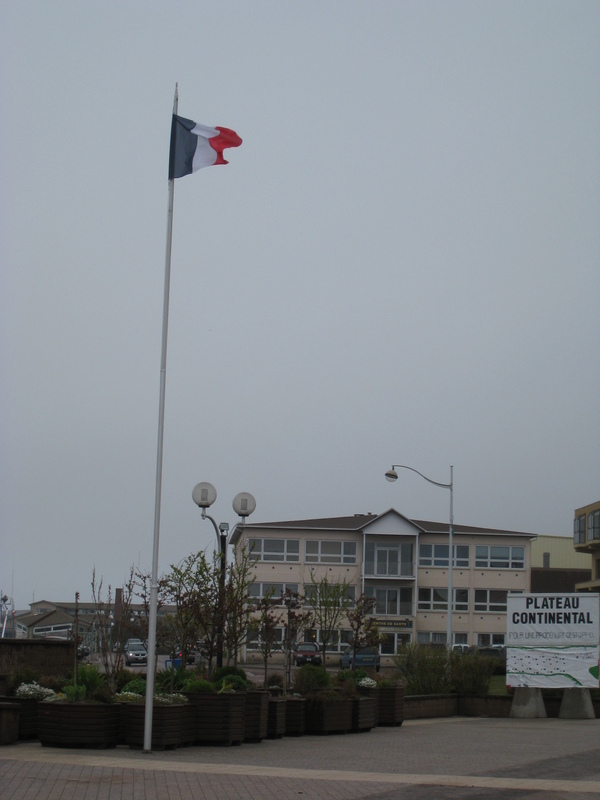 And how French it was...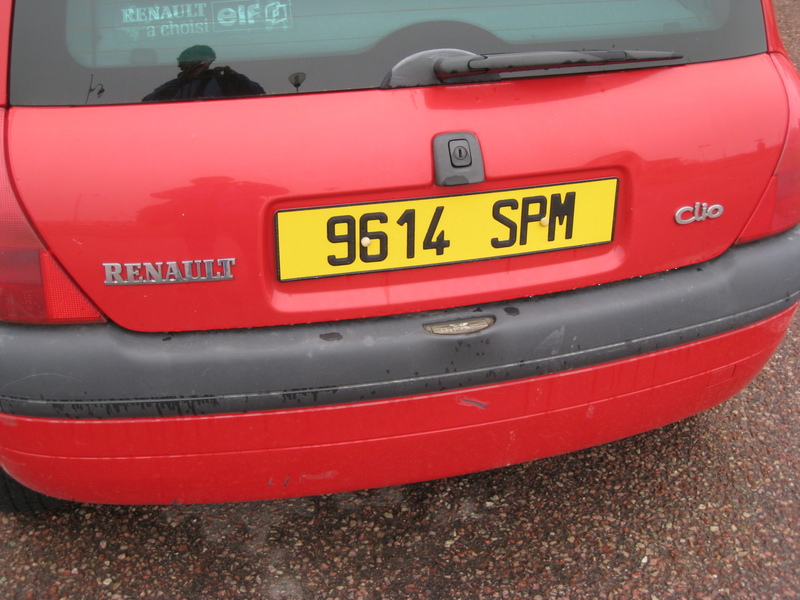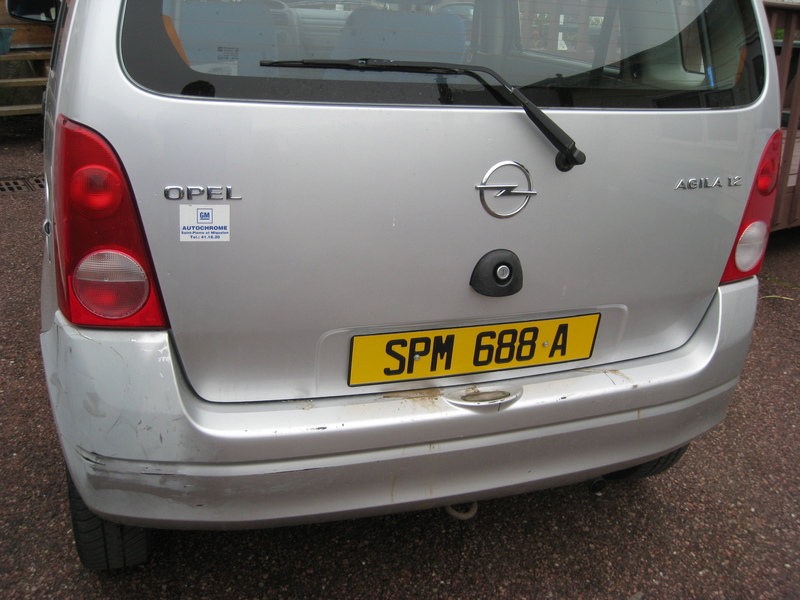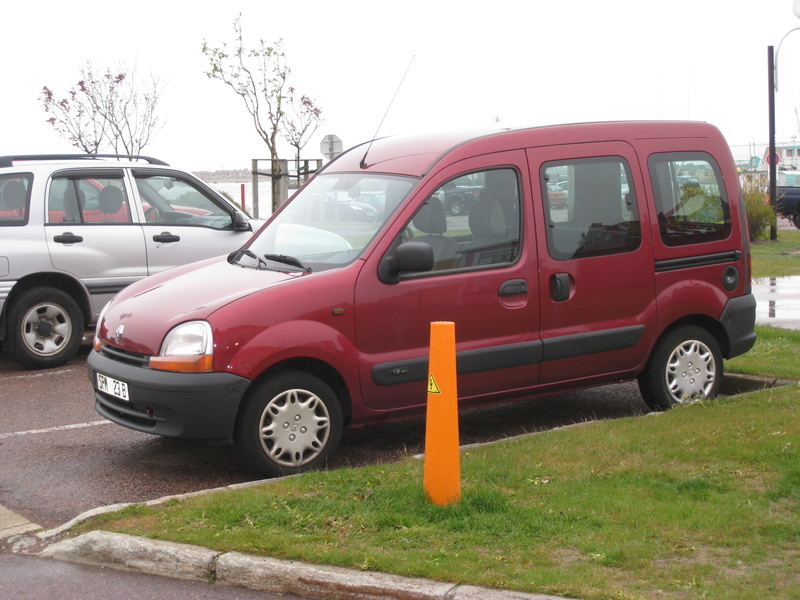 Have no fear; there were Peugeots and Citroëns aplenty as well.
More scenes from around town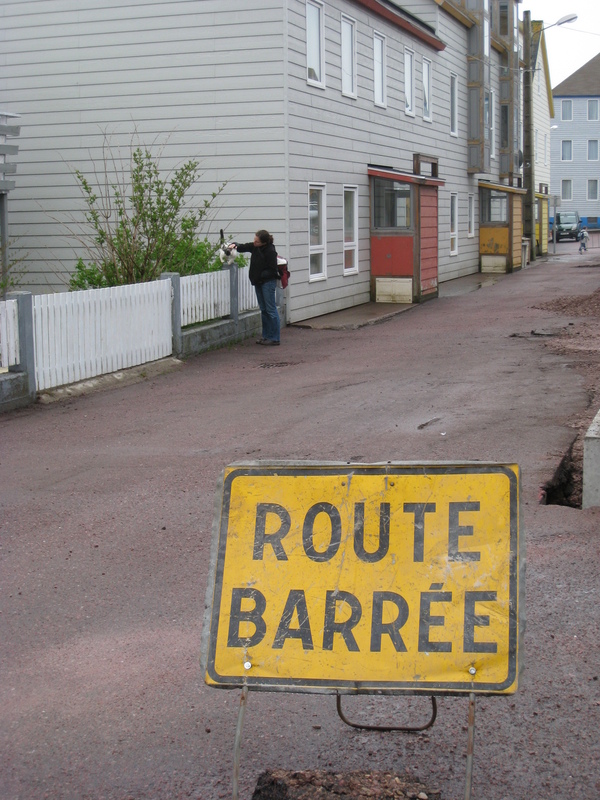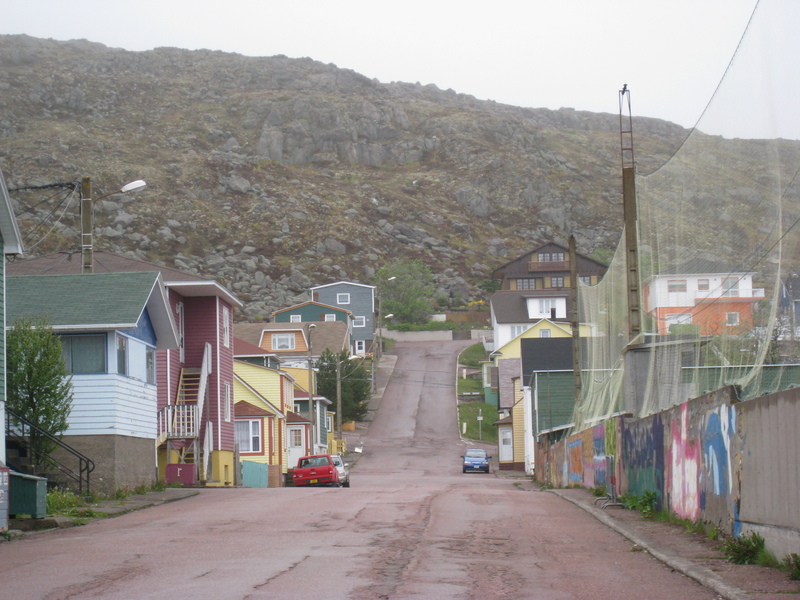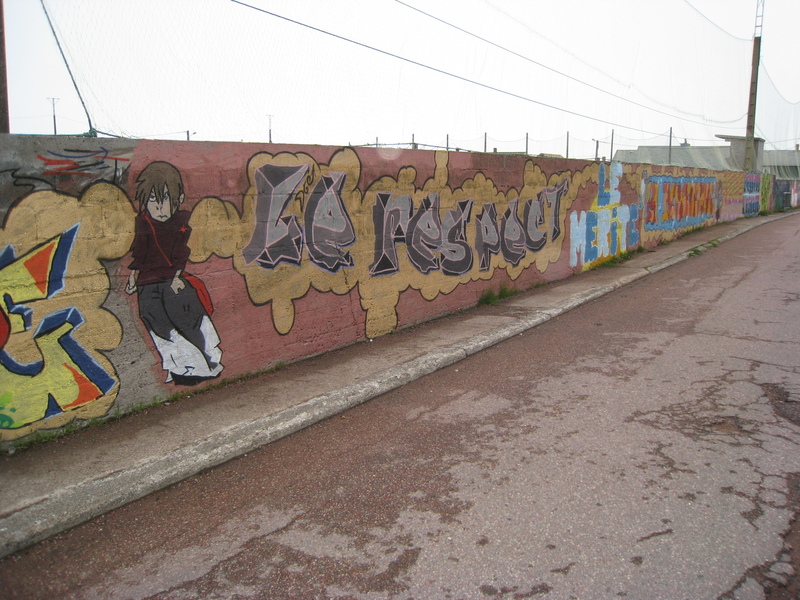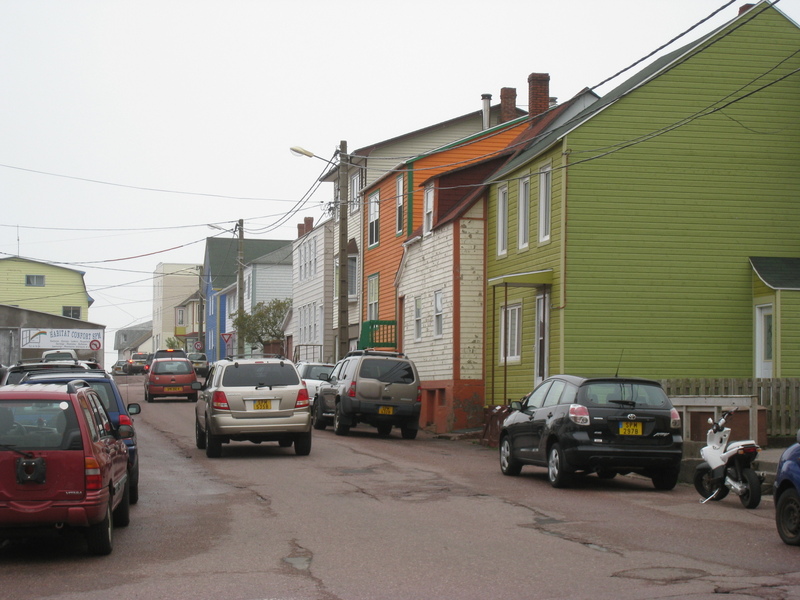 The tourist info lady snootily informed us: 'the people of St. Pierre like to eat out on the weekend; you must have a reservation [at one of the island's five only restaurants]'. We opted for the most casual and earliest-opening place there was. It was very popular among St. Pierre teenagers. I presume the tourist office lady stifled her laughter when I asked whether we needed to make a reservation there. (Note all boys at one table, all girls at the other)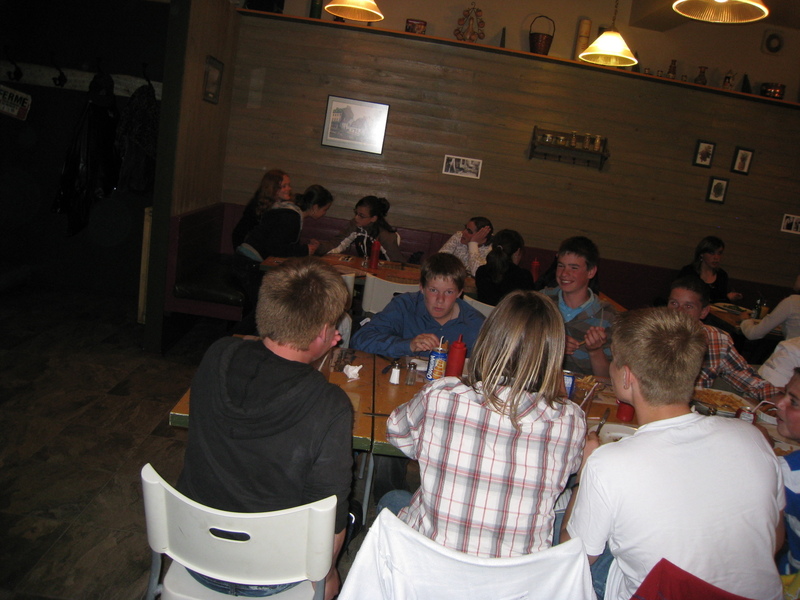 Restaurants opened late, and in the lull beforehand, the streets were empty except for what few tourists there were on the island all out wandering confused and hungry.
Mmmmm, crêpe... (this was about 9:20pm, btw)
Nothing wrong with tipsily eating crepes at 9:20! (Drew just ate two of them)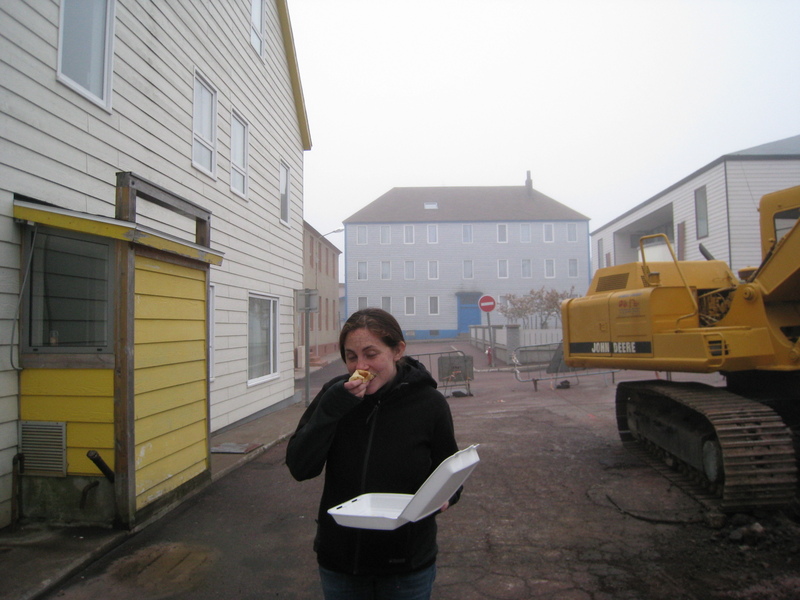 Day 8: Saturday June 13
A lazy day around St. Pierre. We rented some extremely shitty bikes and toured the (small) island. We ran out of water quickly, so I snuck into the yard or a house that looked empty and re-filled with their hose. A moment later, the owner drove up in a van emblazioned 'St. Pierre Department of Water Assessment and Quality' (only in French, of course). Is that irony?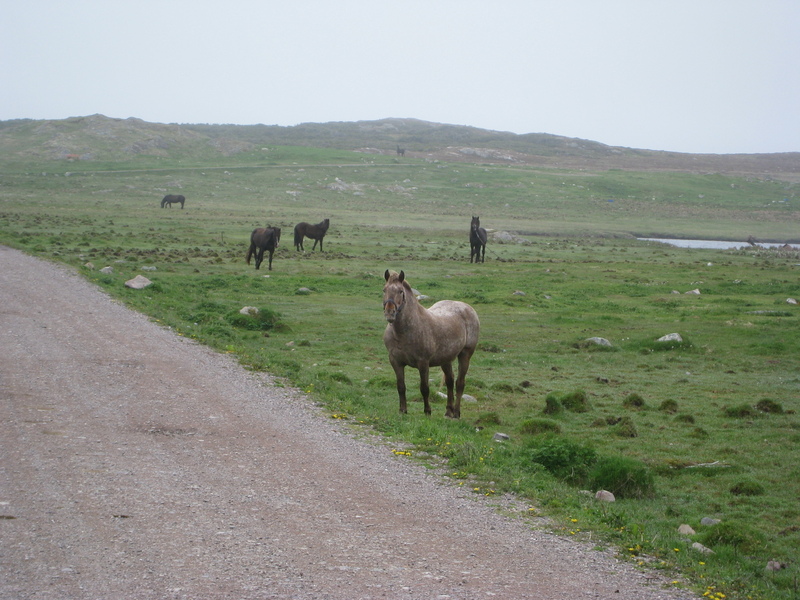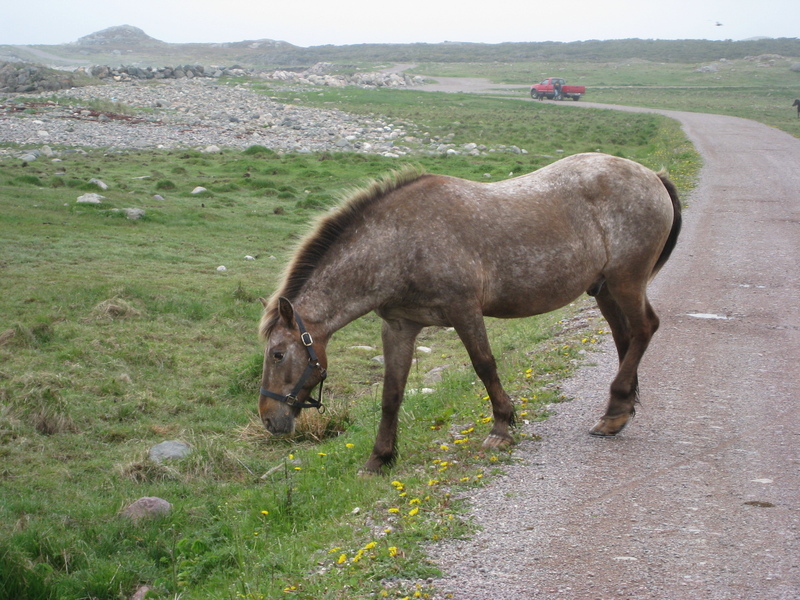 I was petrified when Drew left me alone near the horses...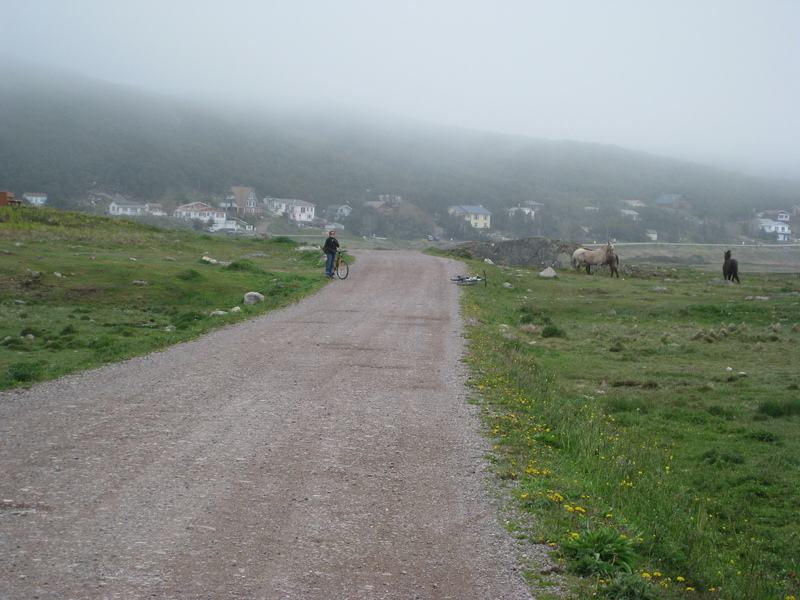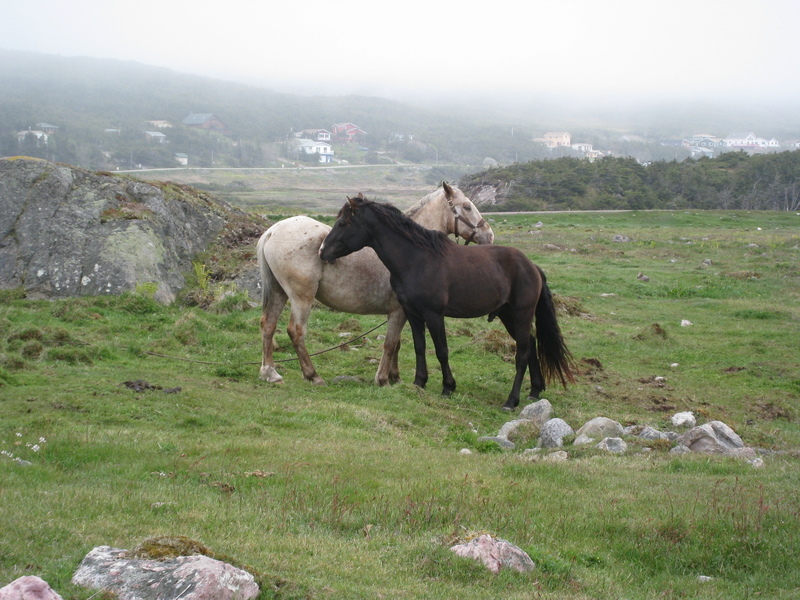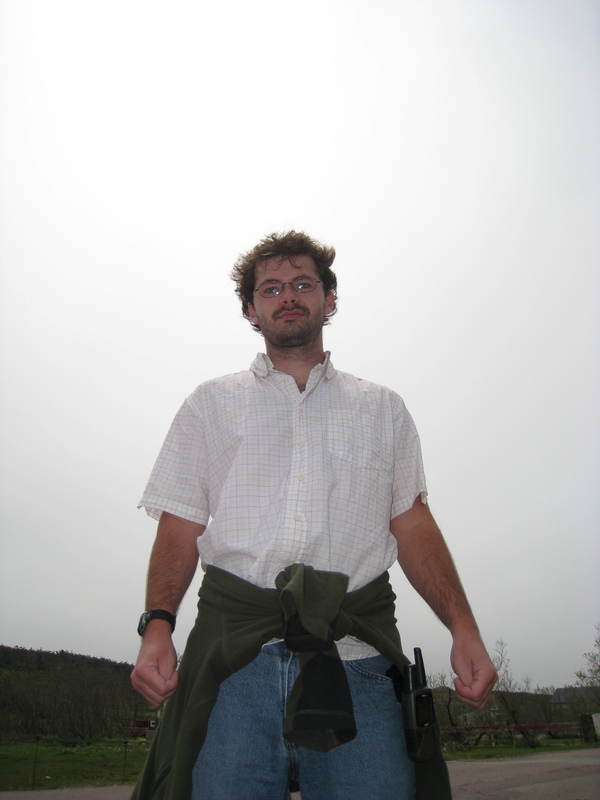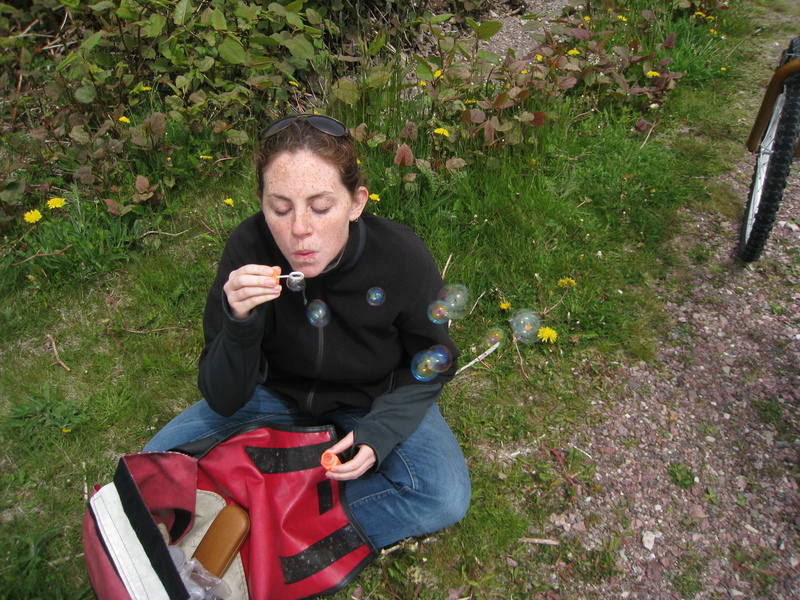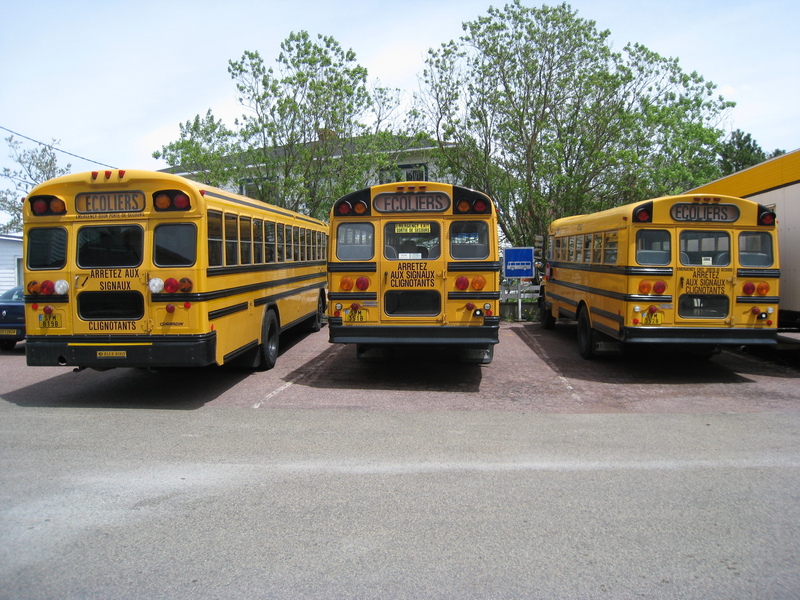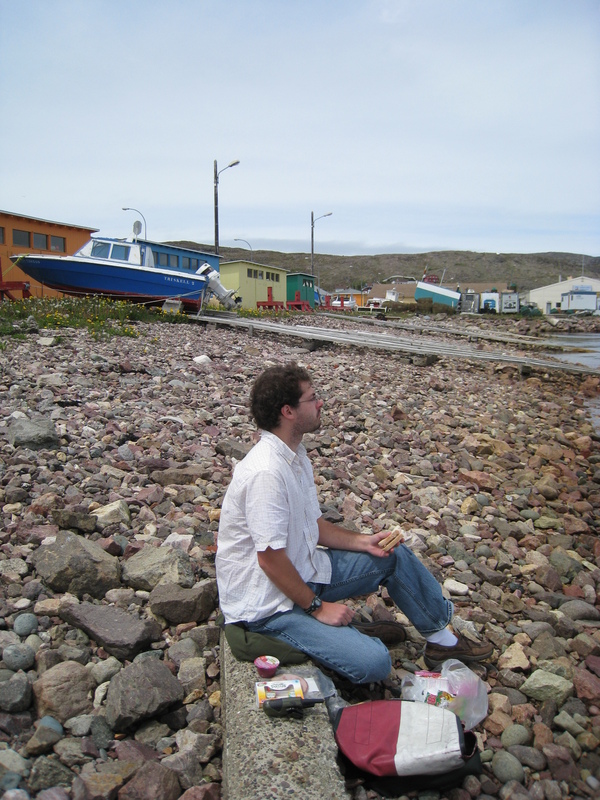 Day 9: Sunday June 14
More St. Pierre. A beautiful day. In addition to the island just being surreal by itself, it was surreal how much more easily we got back to Newfoundland than getting to St. Pierre. Not only was the ride perfectly smooth, but we had a different ferry -- a modern high-speed catamaran with all the latest accoutrements.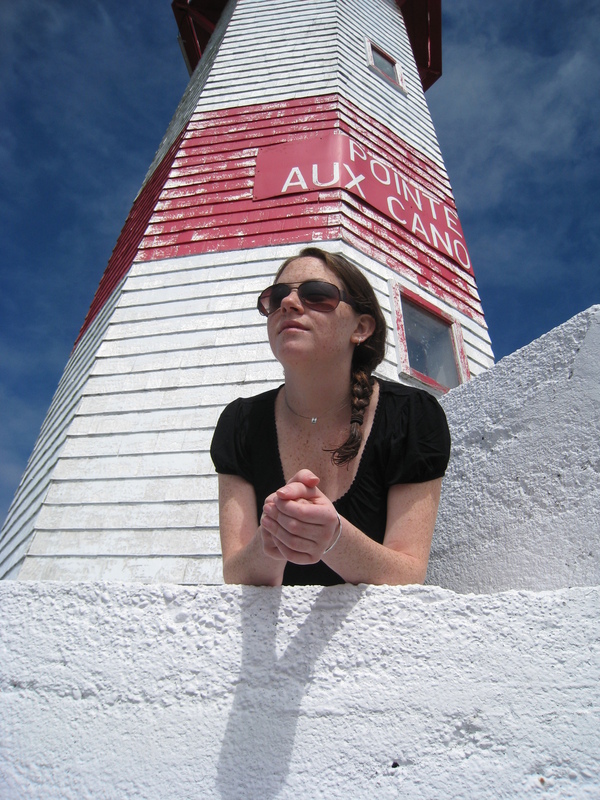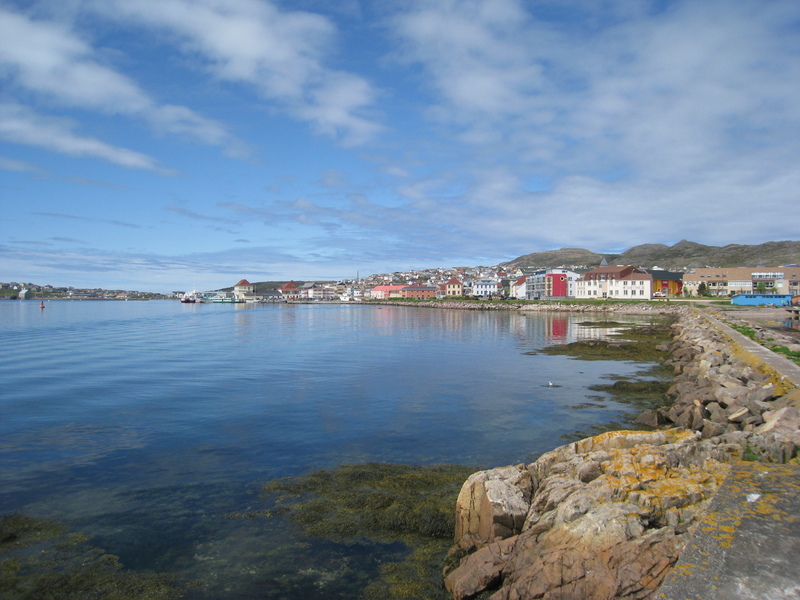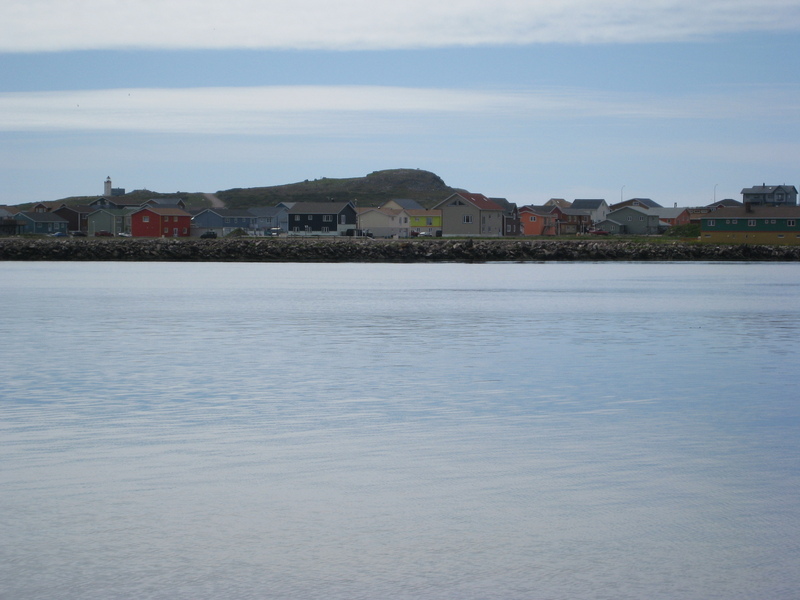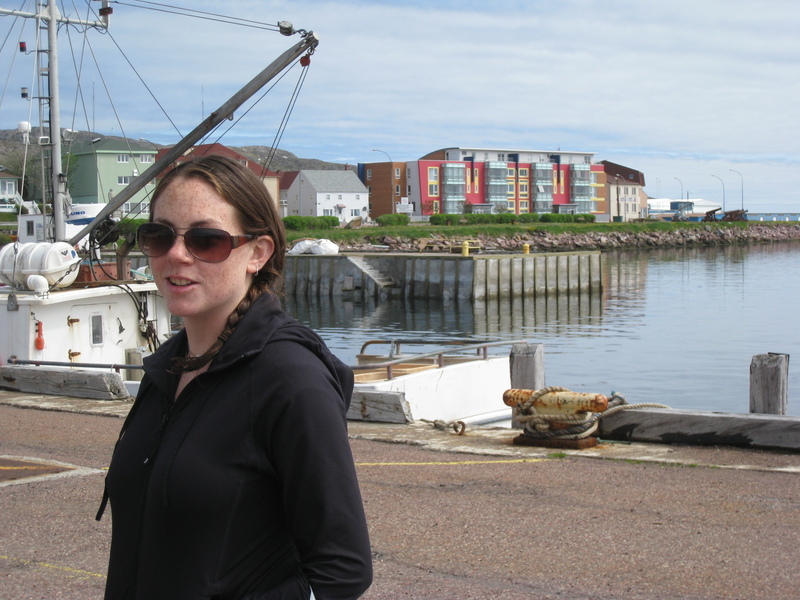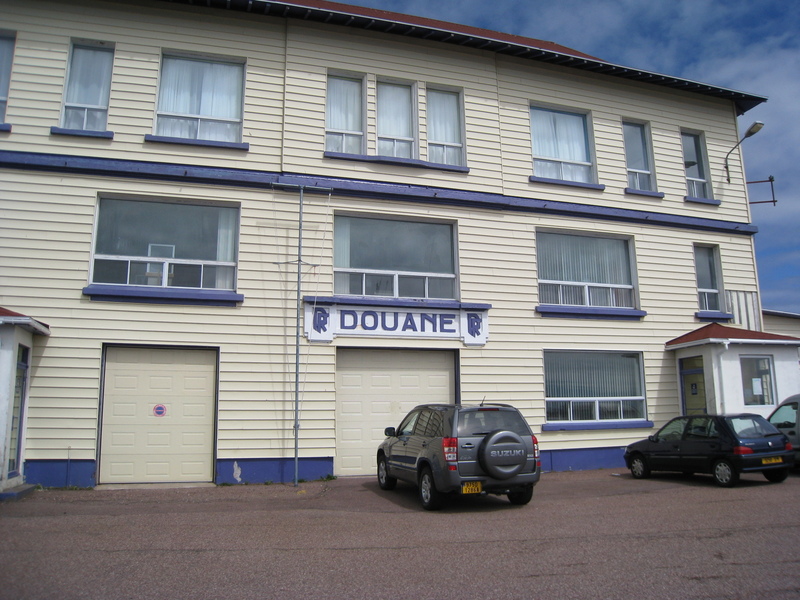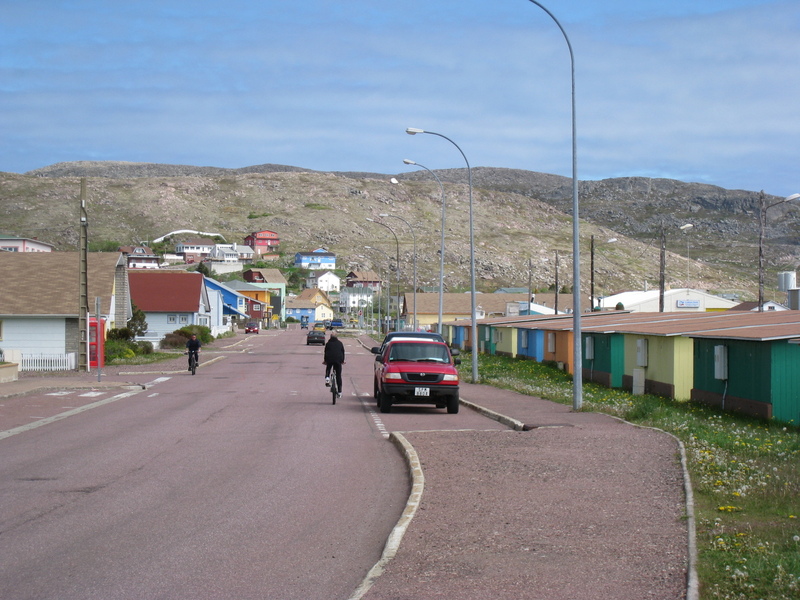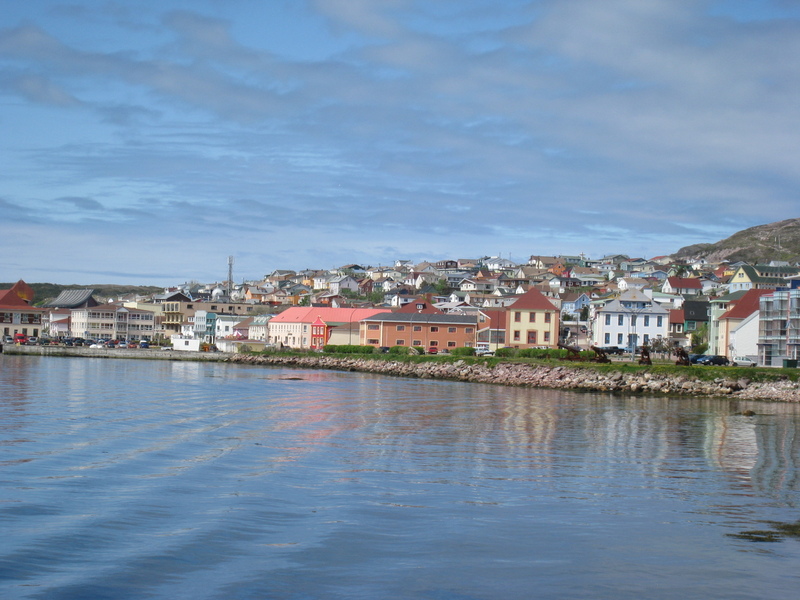 To St. John's by nightfall...
Pushing the beds together doesn't work so well when the mattresses are different heights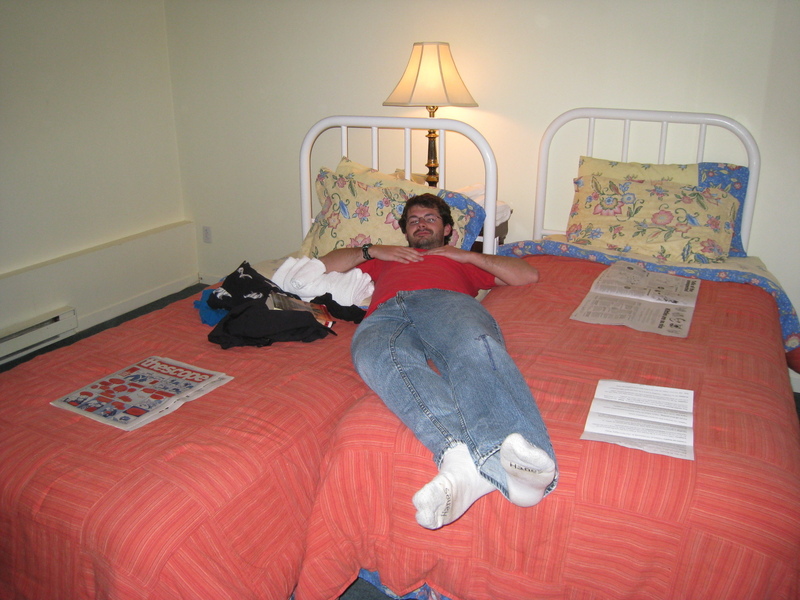 Our neighbor at the hostel was this girl.
A Newfy delicacy: deep-fried cod tongues and pork "scrunchions"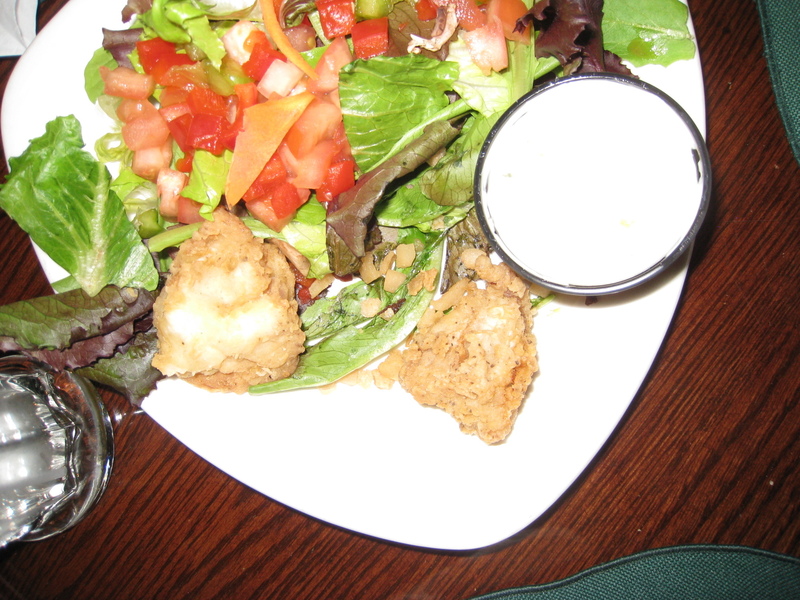 Abbie getting waltzed up at Bridie Malloy's
No one else was waltzing... and yet this happened. Brilliant.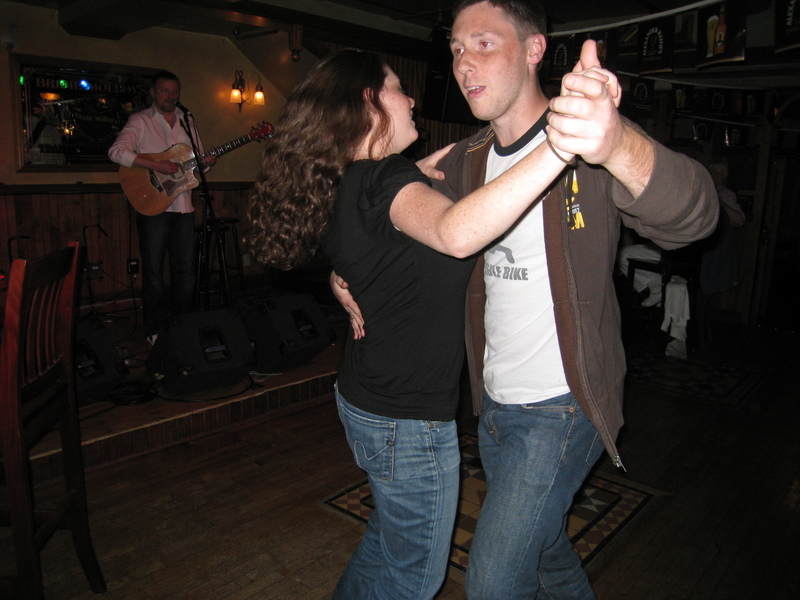 Day 10: Monday June 15
Striving for hipness in St. John's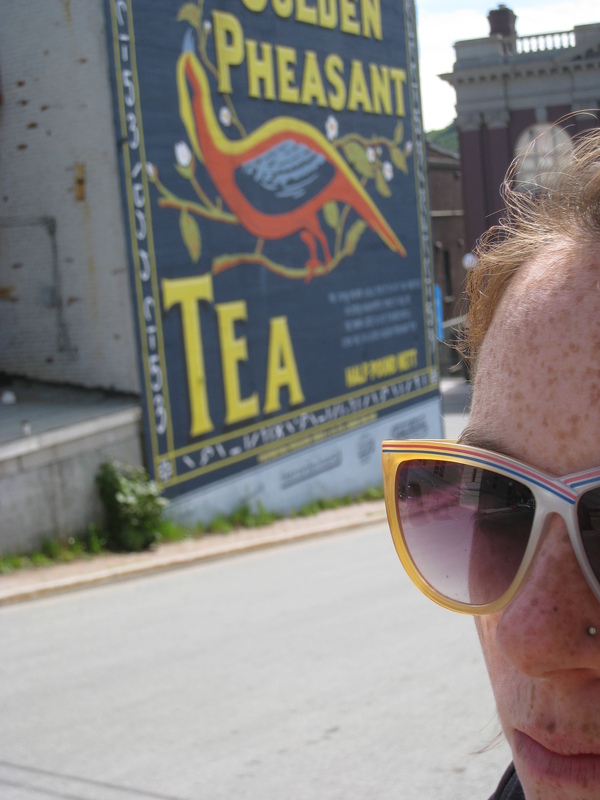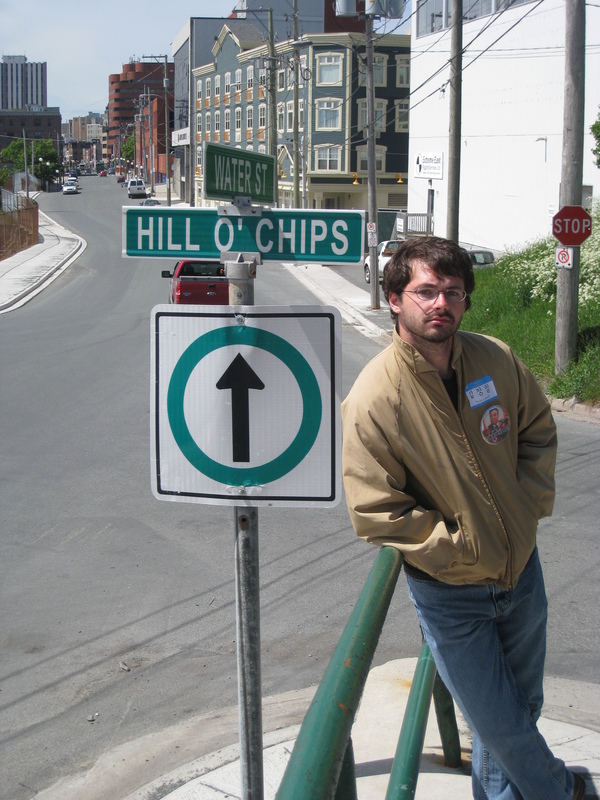 The Newfoundland and Labrador breeds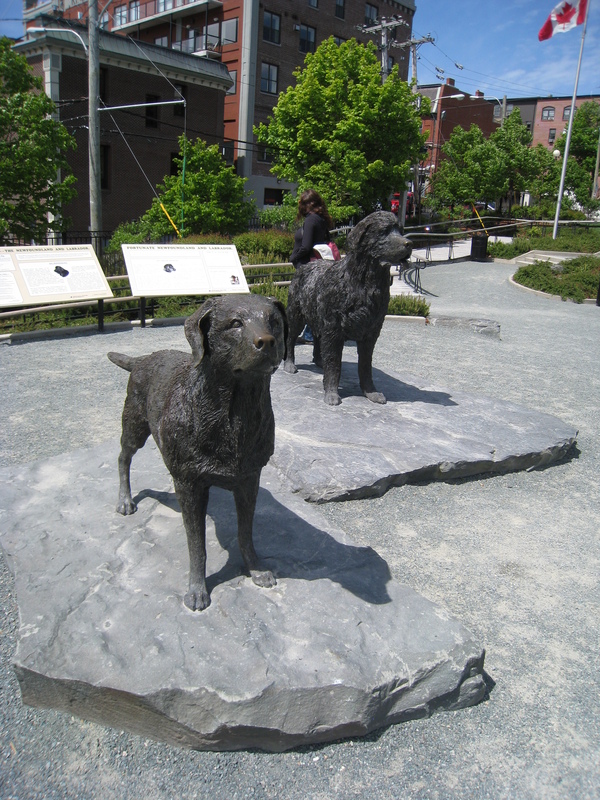 Cape Spear, easternmost point in North America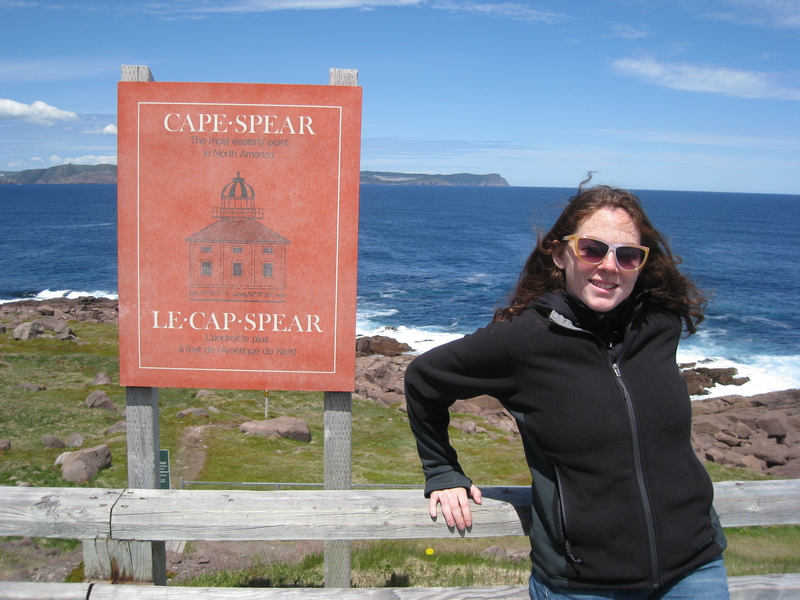 Me visibly miffed that this is not the easternmost point, according to GPS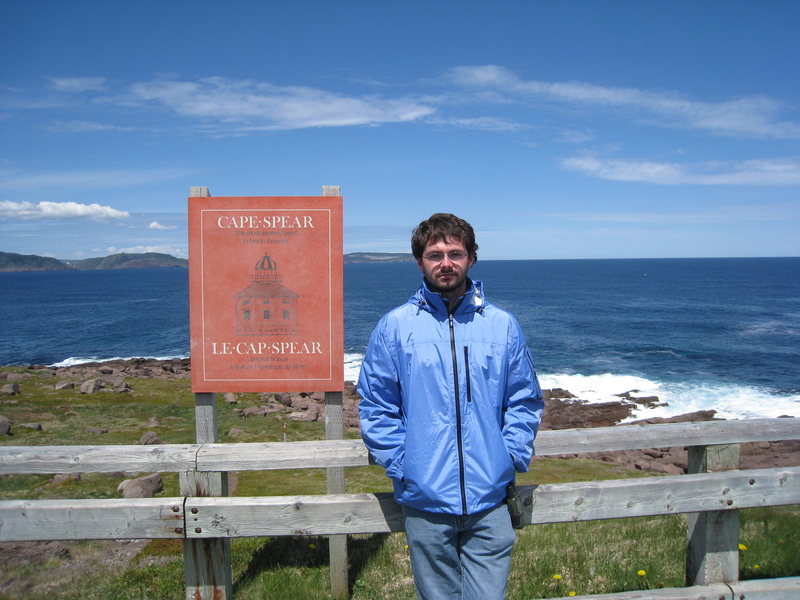 This is the easternmost point (that could be safely walked to). It looked like there used to be a sign to that effect, but had since been removed. True easternmost was on the cliffs just beyond. I did not tread down...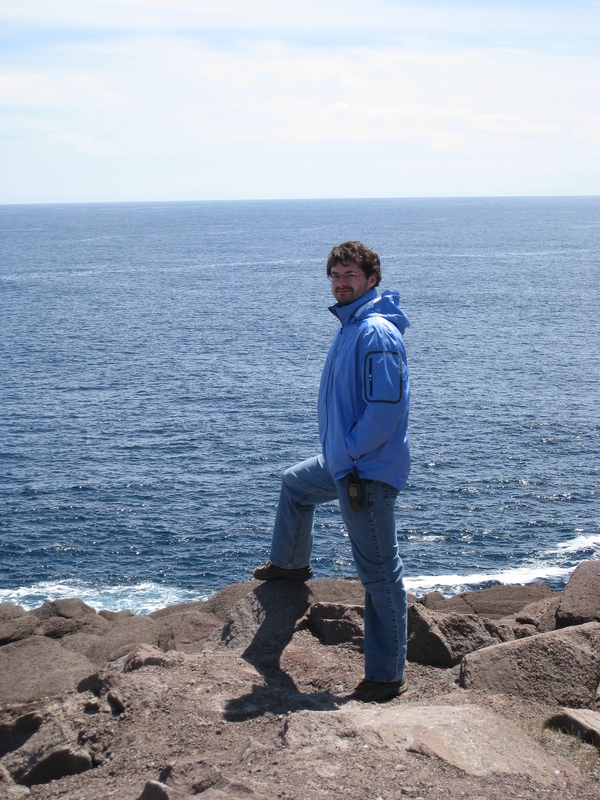 ...lest I suffer the fate of this guy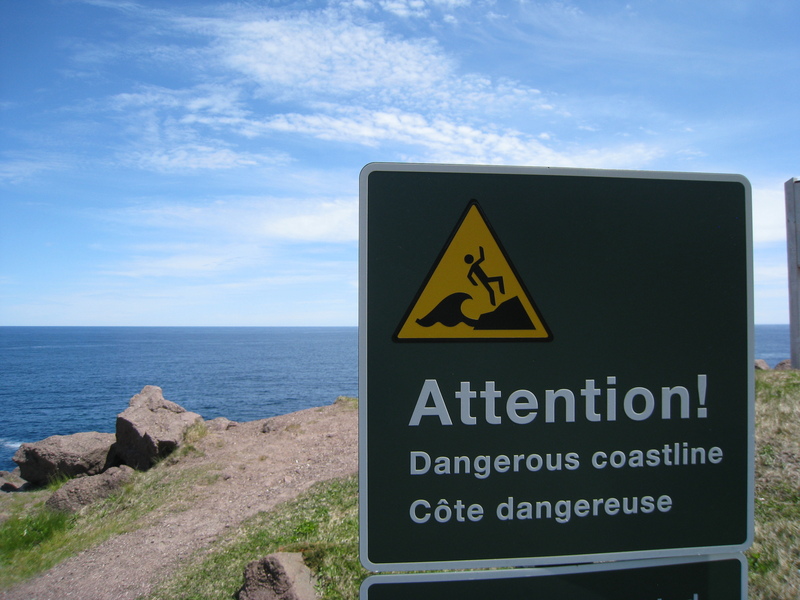 Craving more easterliness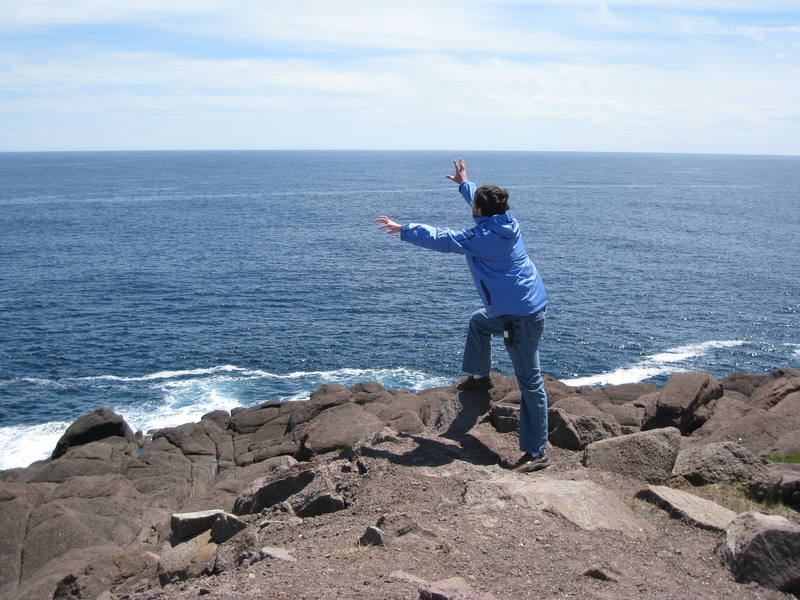 Fed up with my antics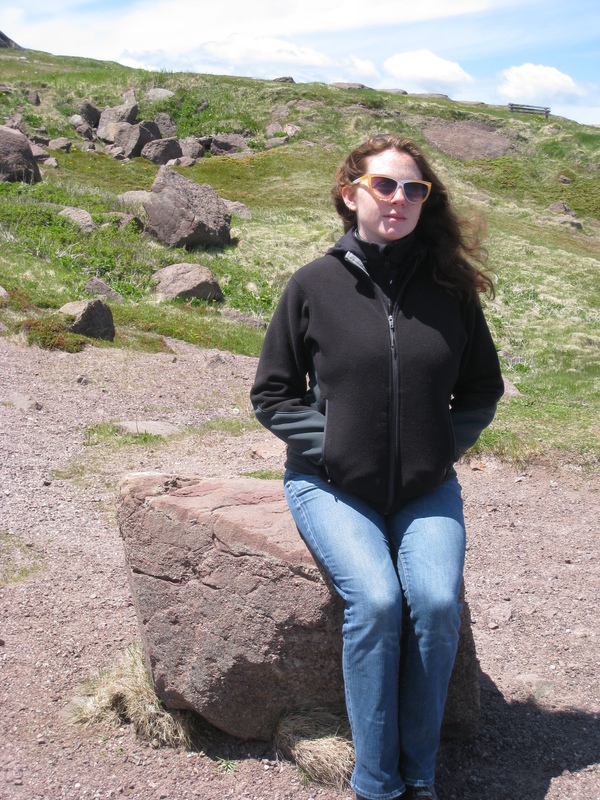 Historic lighthouse (with modern-day lighthouse peeking up from the background). Bored parks official looking for whales on the right
Excited Abbie finding whale also on right.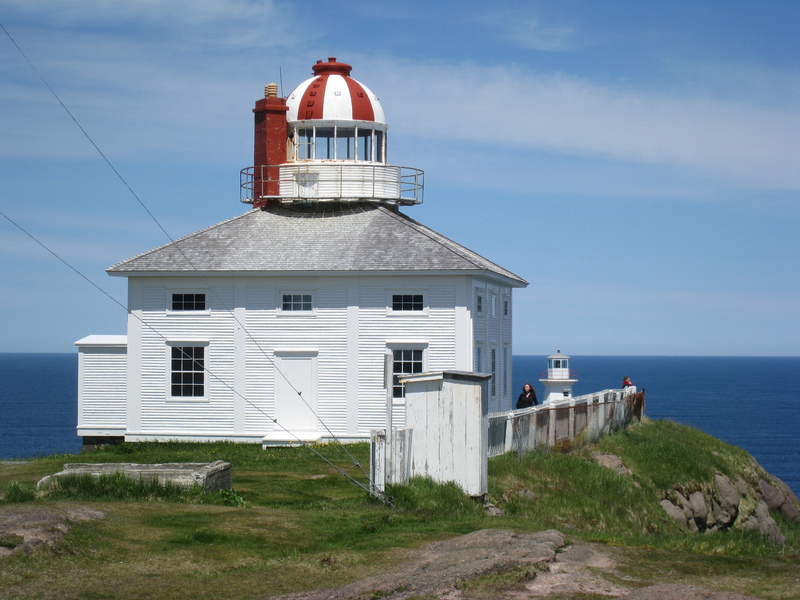 It's hard to capture 'endless expanse of ocean in all directions' with a camera, but I think this one comes close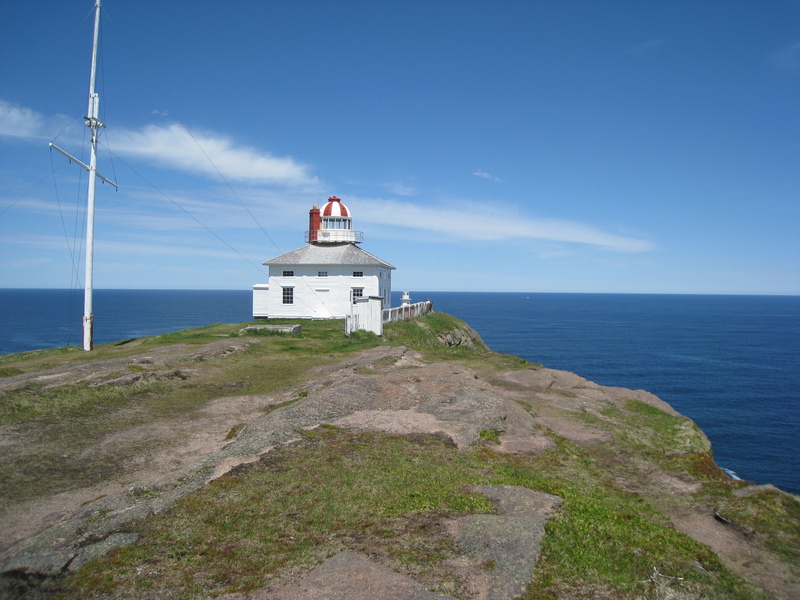 This one is also a good showing, but it's from Signal Hill the next day (Cape Spear visible on the right)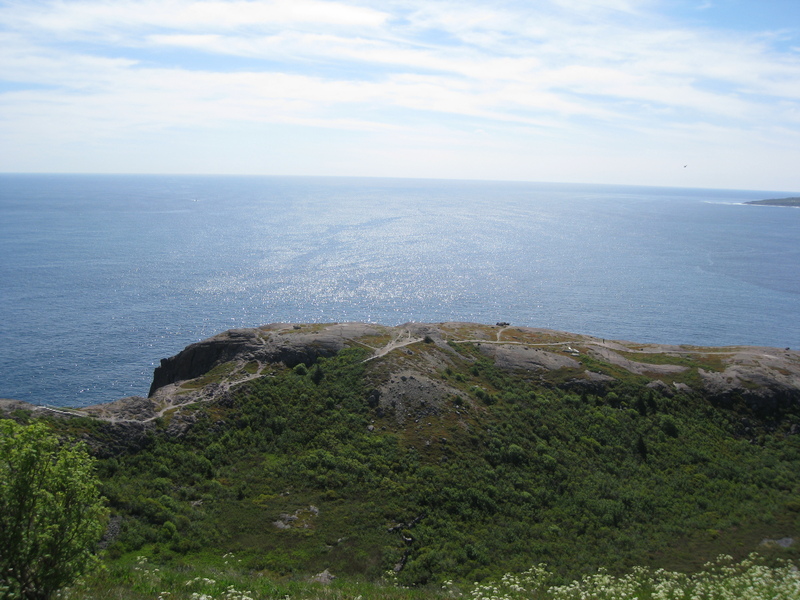 Entrace to St. John's harbor via the Narrows; Signal Hill on the right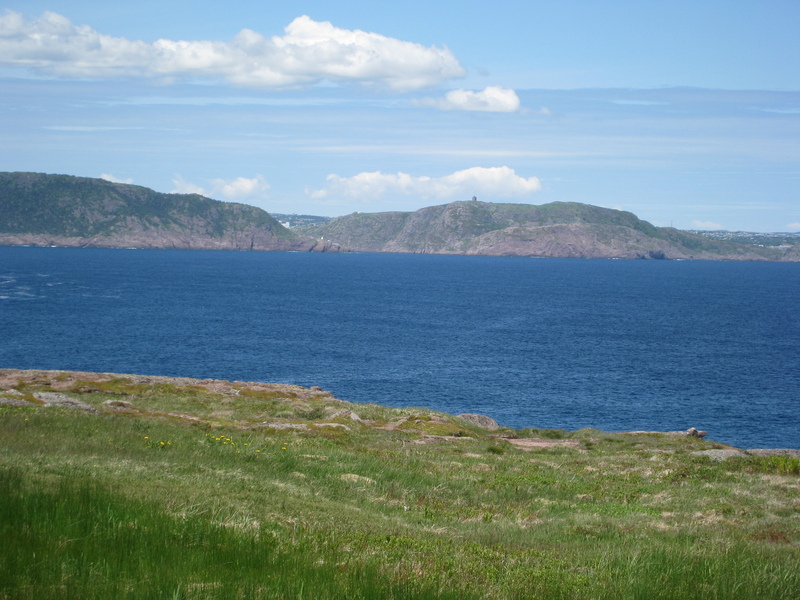 Adventures in grocery shopping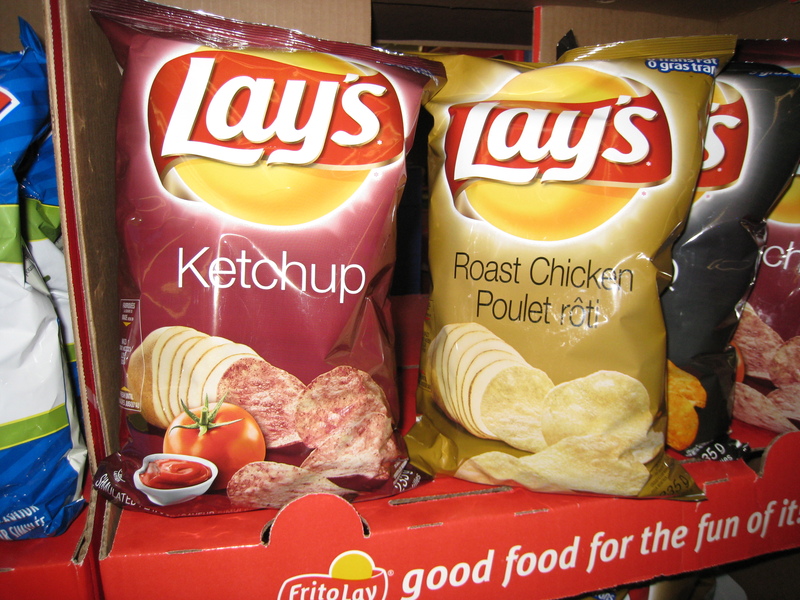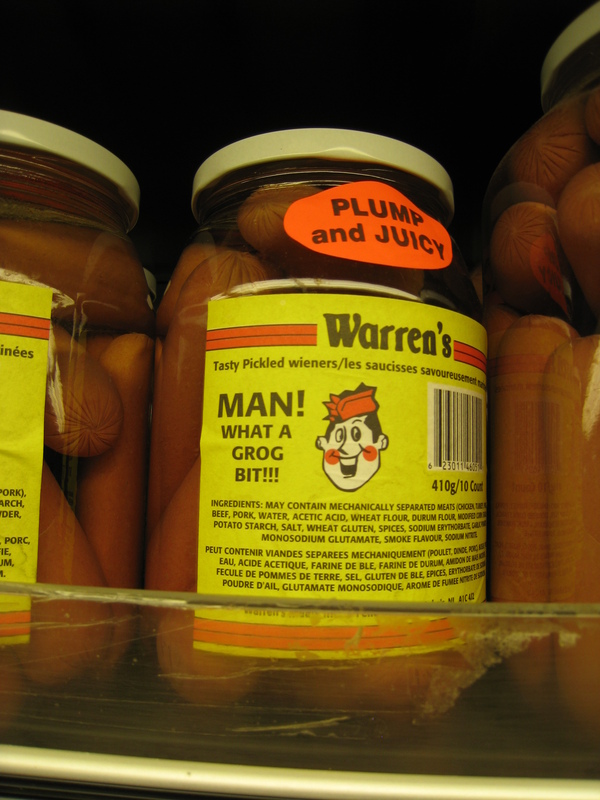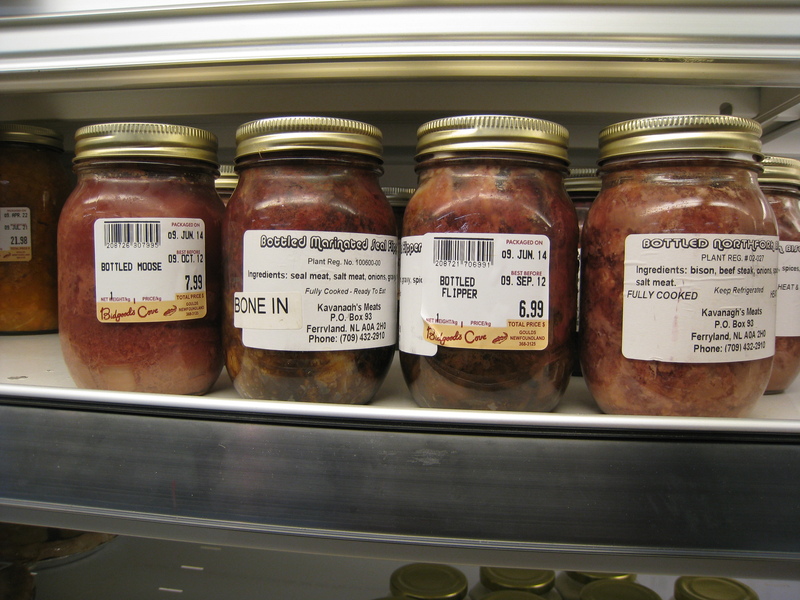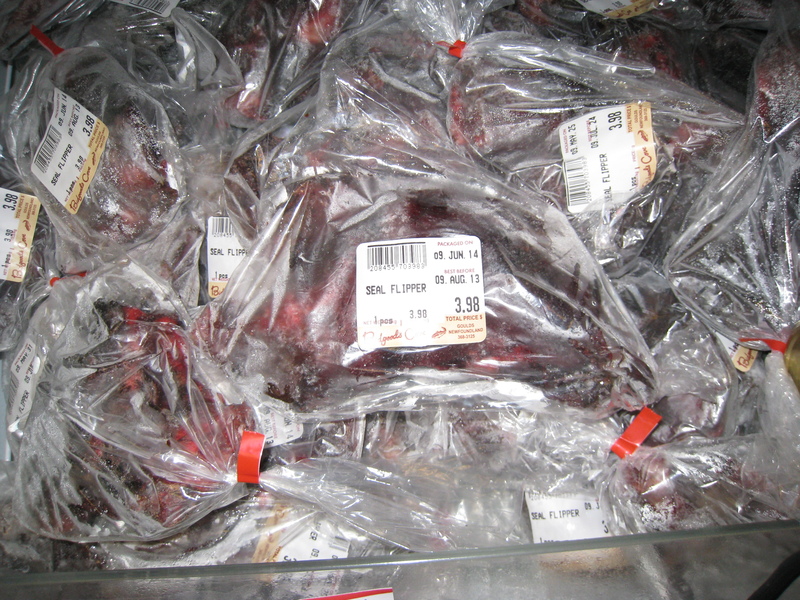 St. John's is a rather slanty place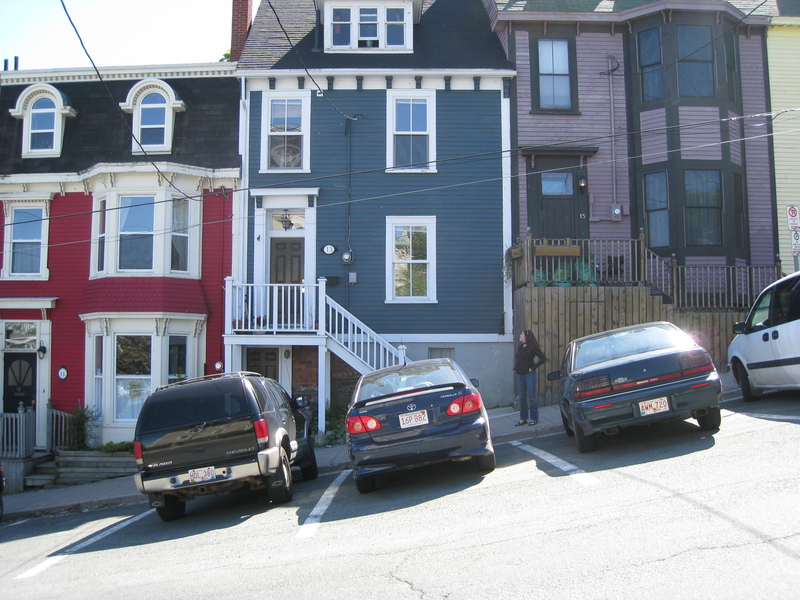 Overlook of St. John's harbor from The Rooms museum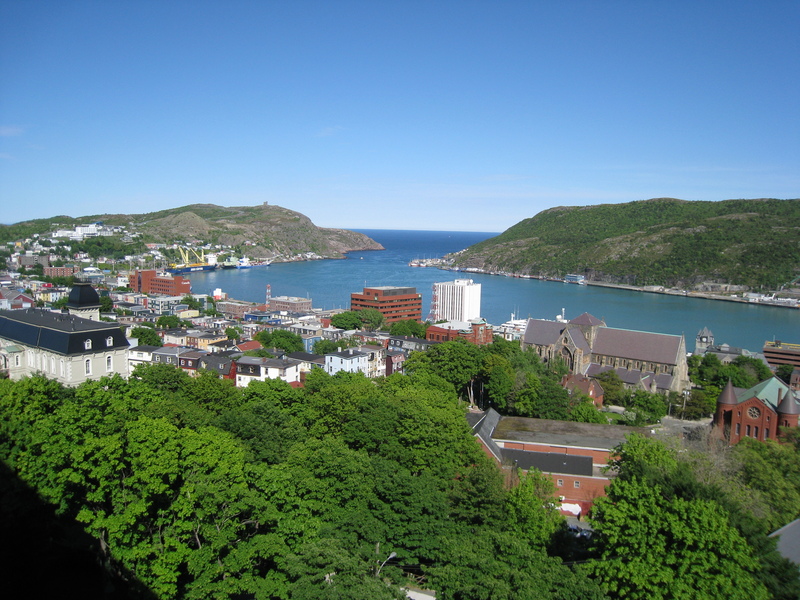 Giant squid (!!) at the museum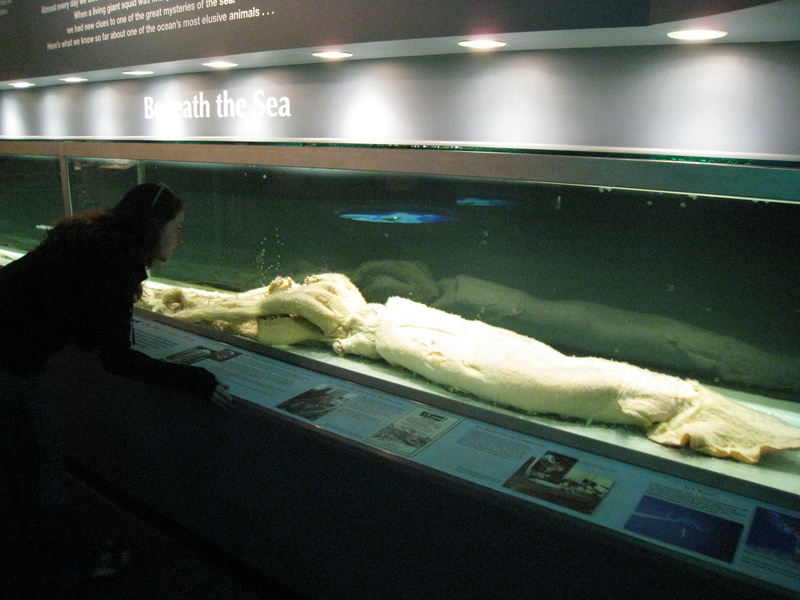 Tentacles! Looooooooooong tentacles.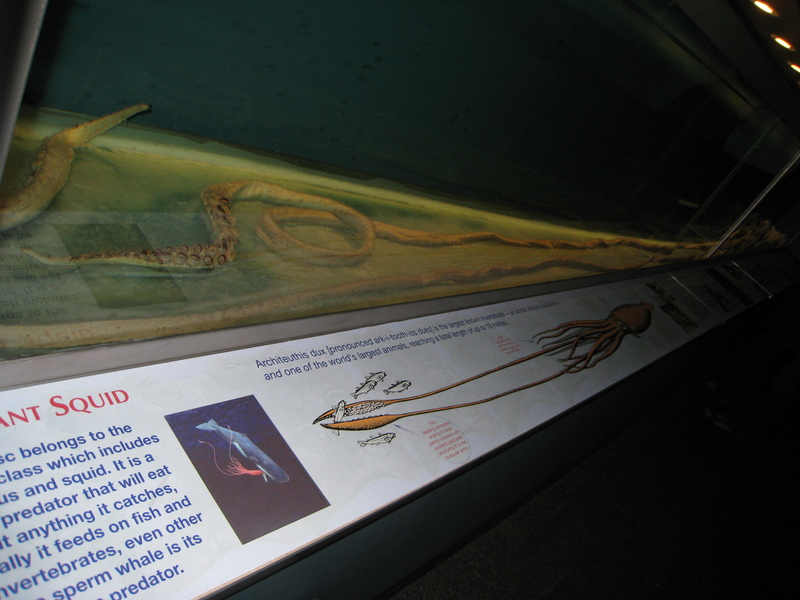 His name is Scrunchion.
love at first sight.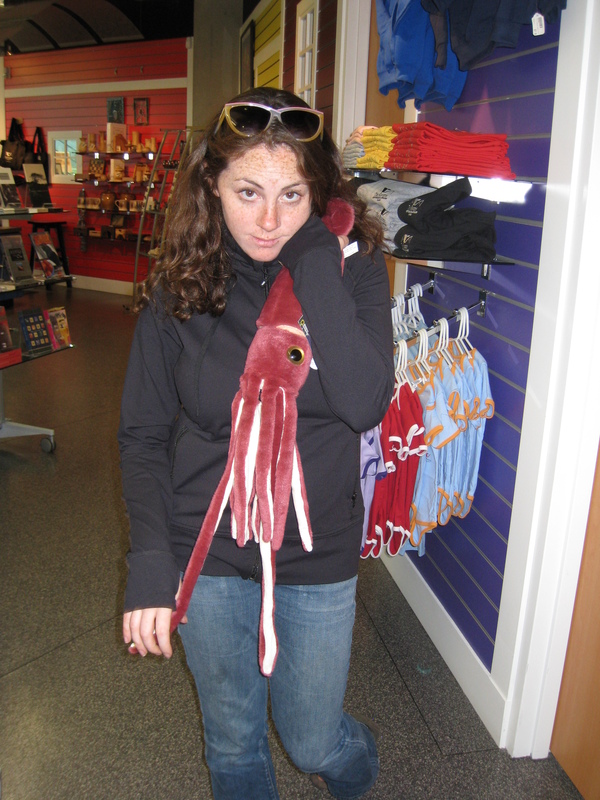 Typical St. John's streetscape. Brightly-colored, weathered row houses.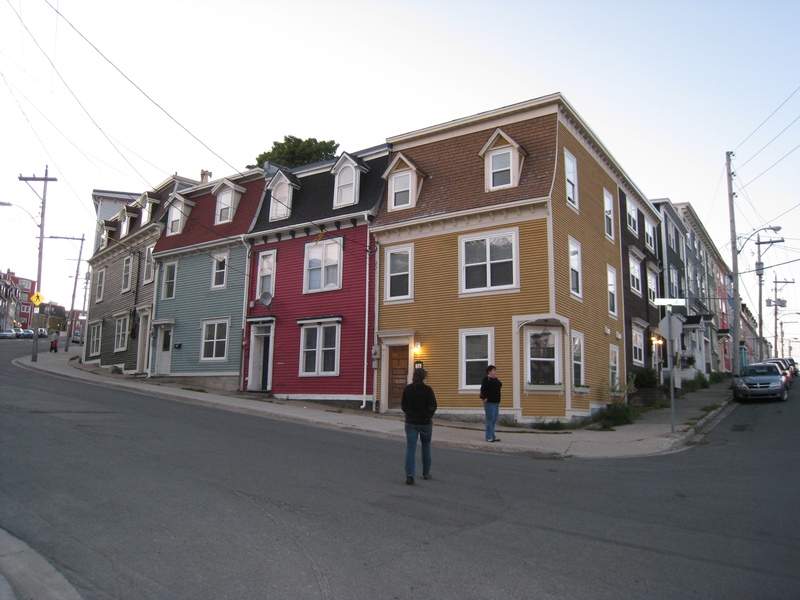 Day 11: Tuesday June 16
Atop Signal Hill
A view of the narrows. My panorama stitching attempts met with serious fail, so you'll have to use your imagination

St. John's. The preposterously large house-like thing is the Rooms museum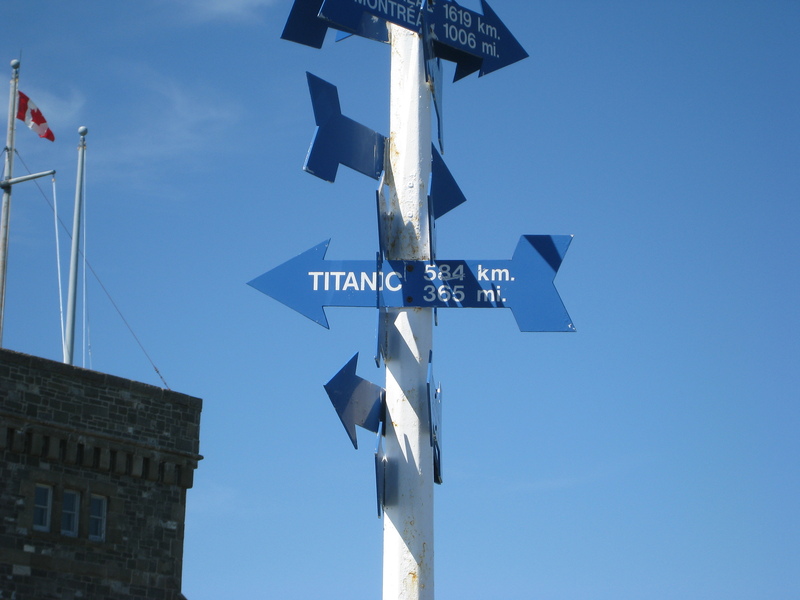 Sadly we saw no Soviet trawlers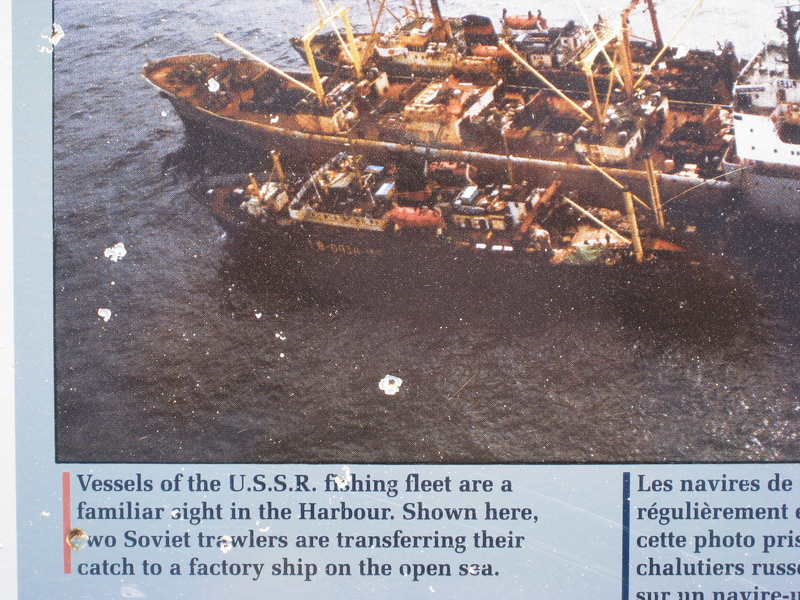 Juvenile diversion for the day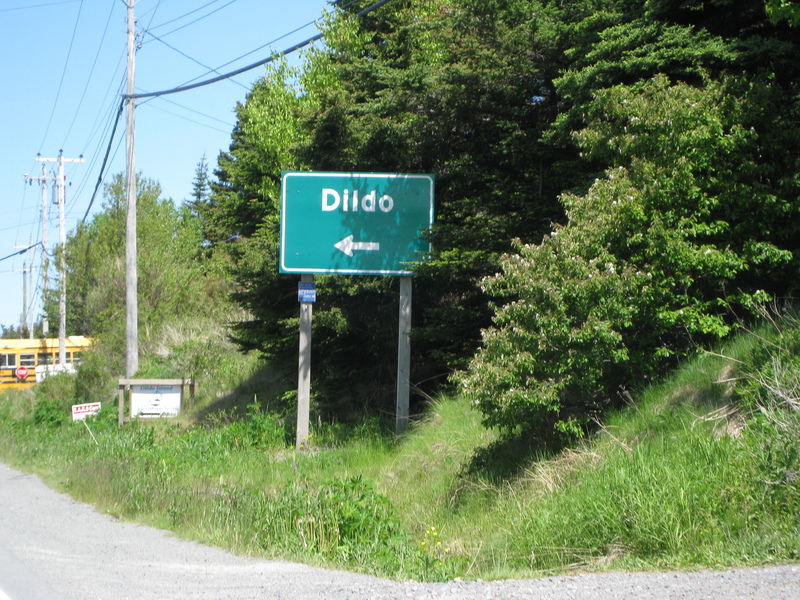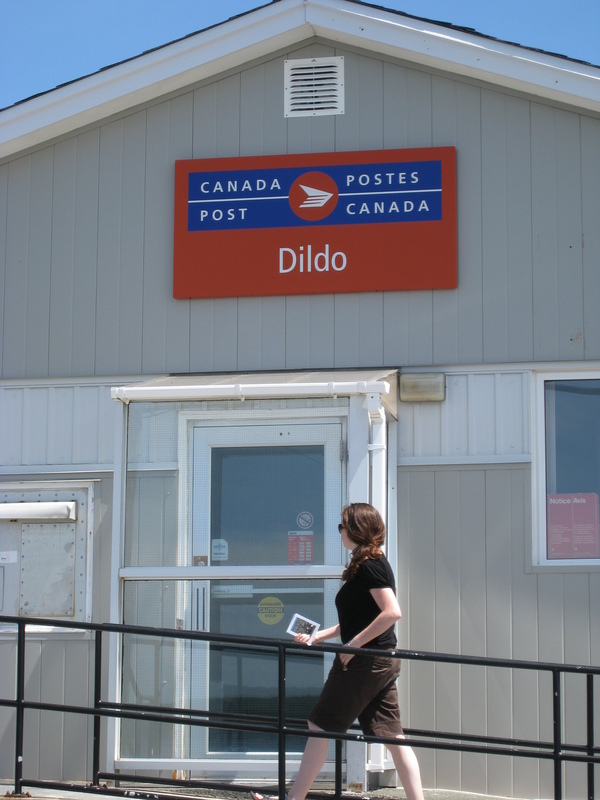 Campsite for the night in Gros Morne National Park. Saw two caribou while trying to find a ranger, but too fast for photo.
Gorgeous view. No bugs. Amazing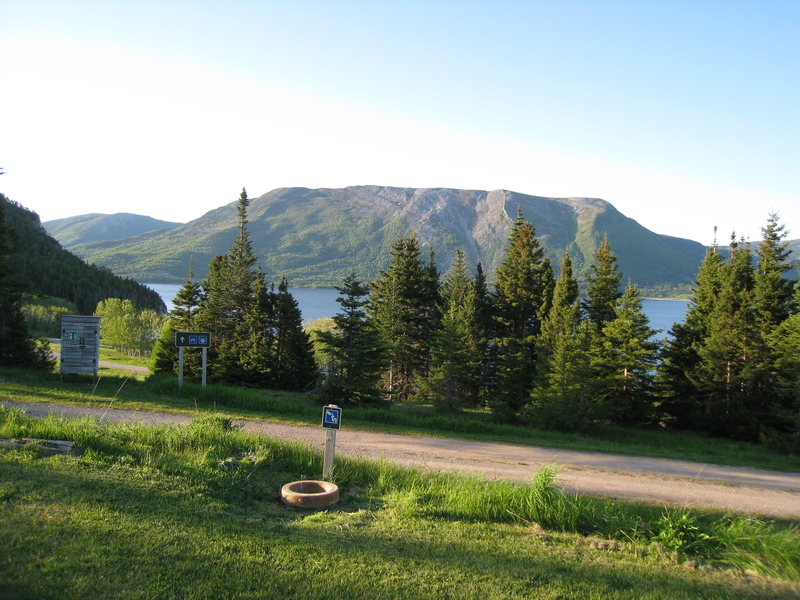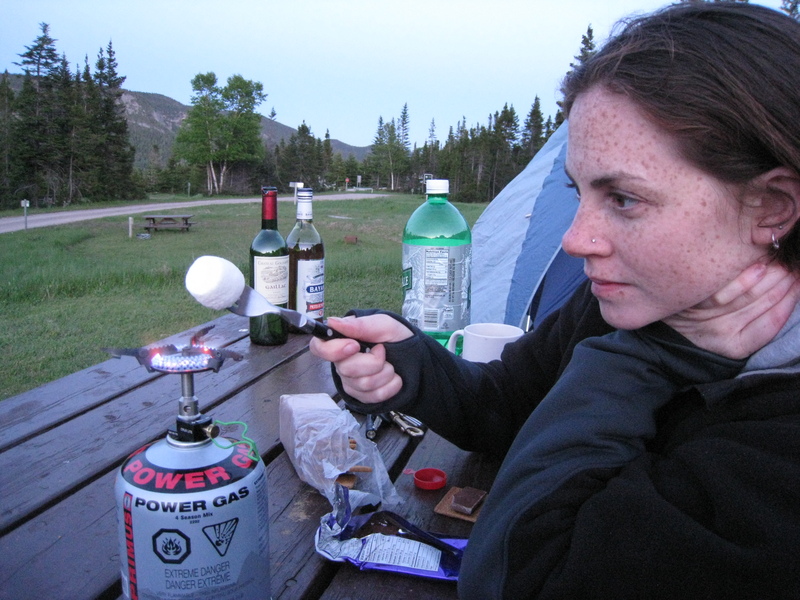 Day 12: Wednesday June 17
New trip mascot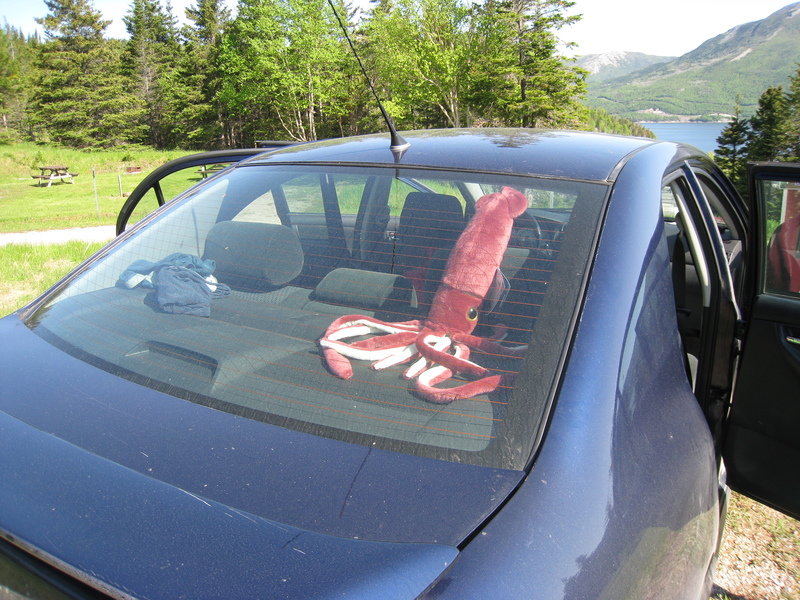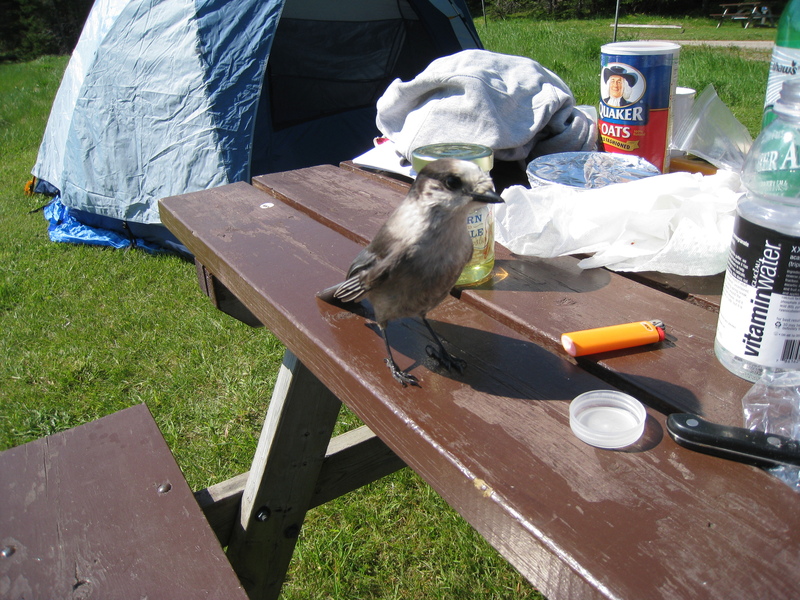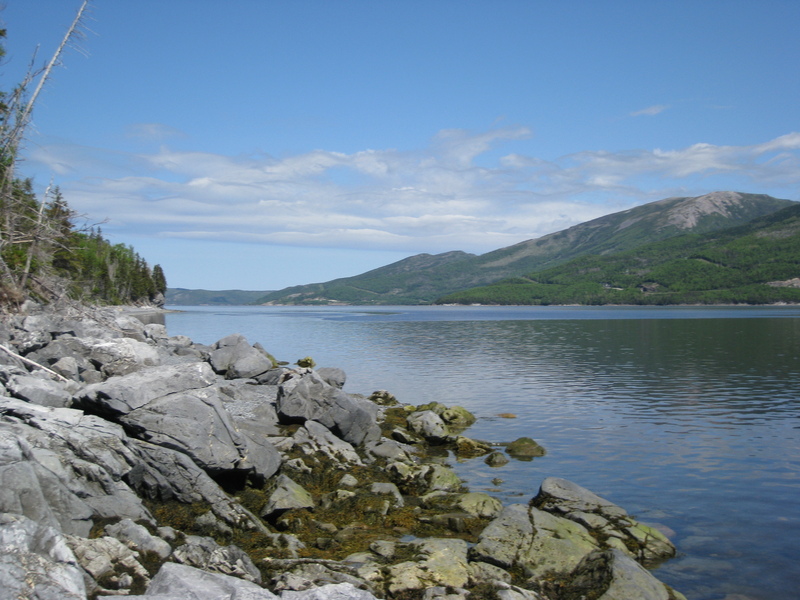 Eroding deep glacial valleys at the Gros Morne Discovery Centre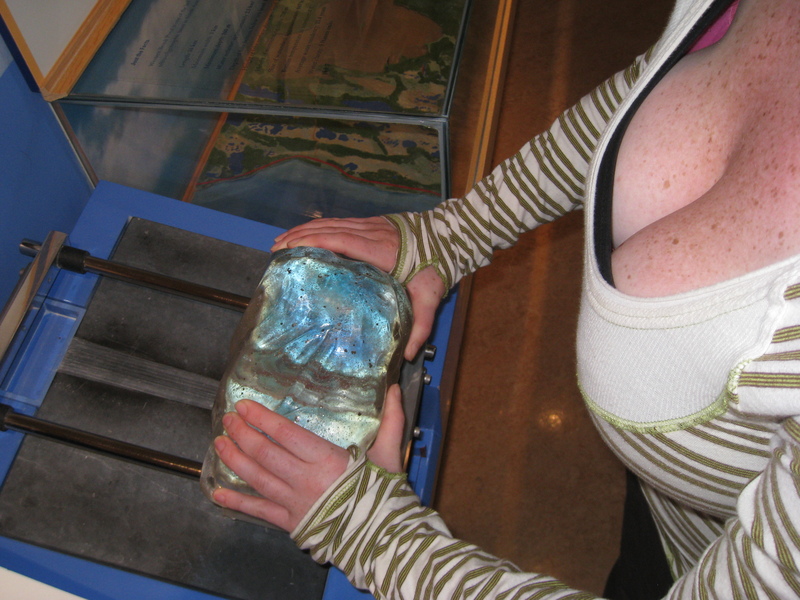 The Tablelands: a piece of the Earth's mantle that through tectonic mishap ended up above the surface. Its high concentrations of various minerals makes it completely inhospitable to plants.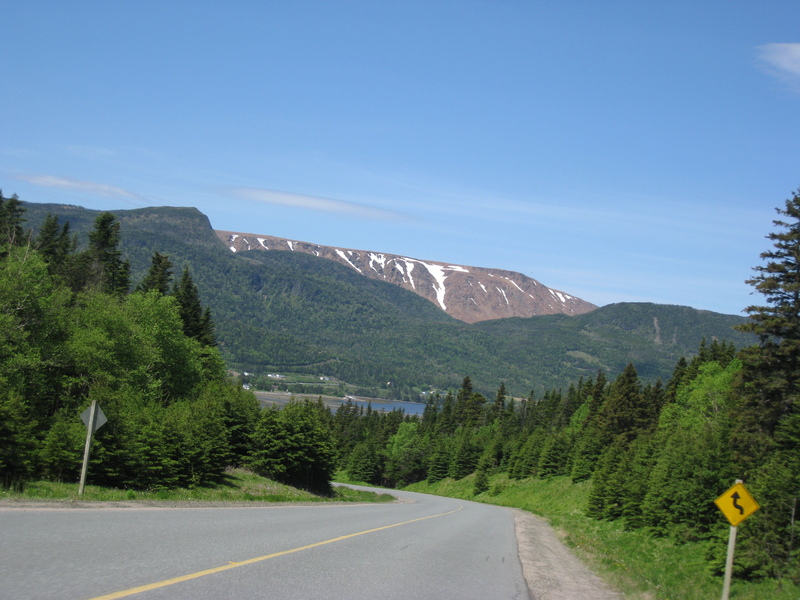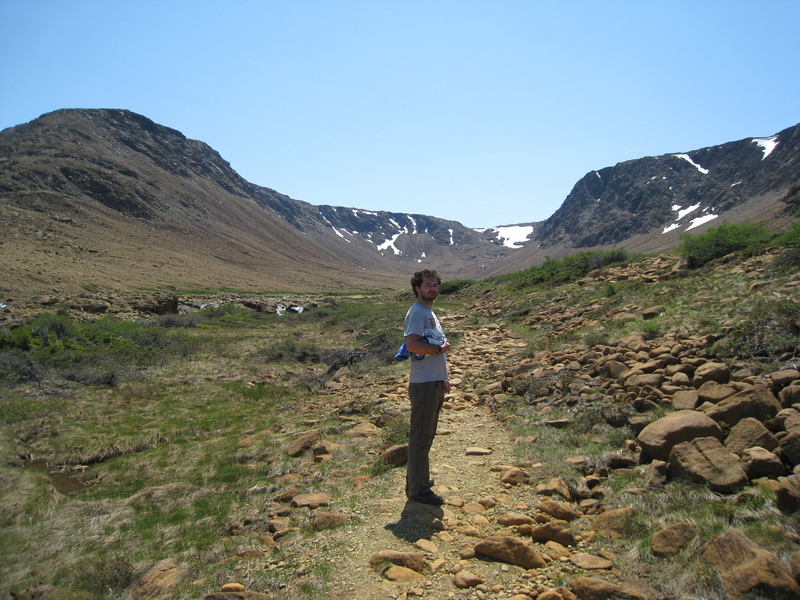 Impromptu botany lesson
It's a pitcher plant, one of the symbols of Newfoundland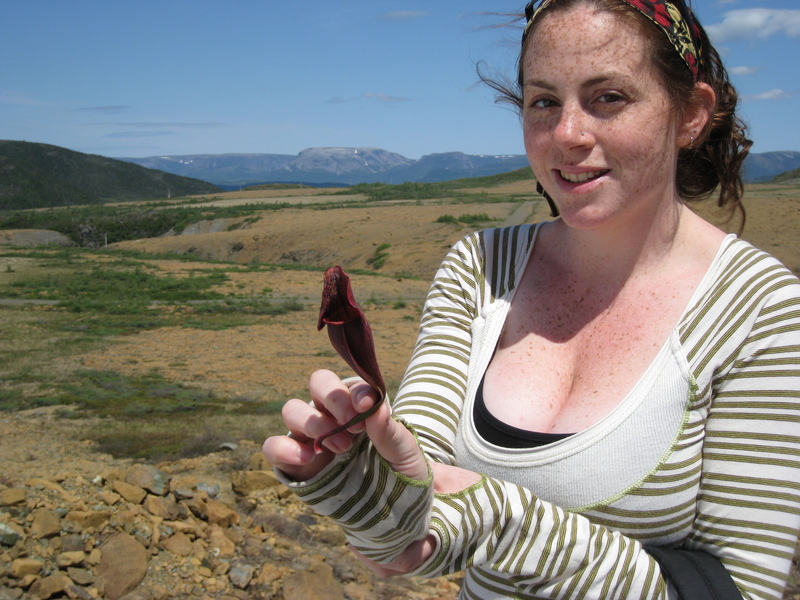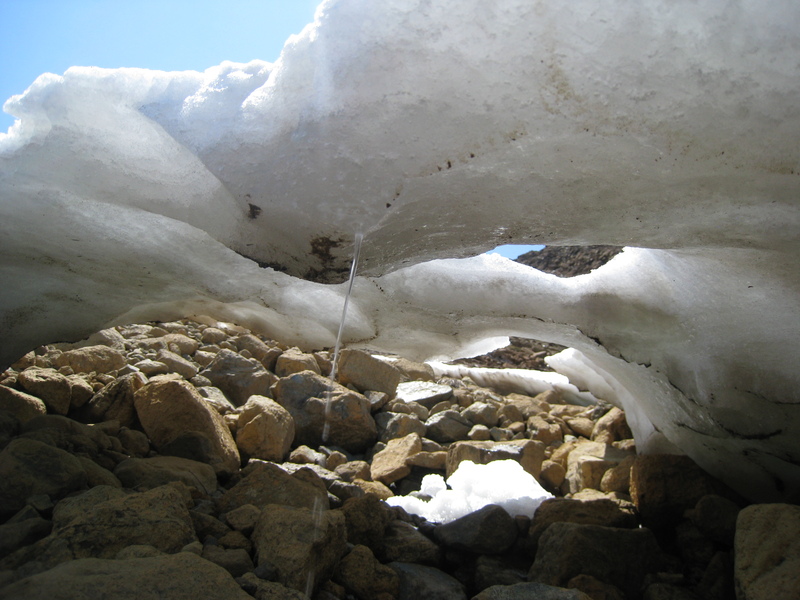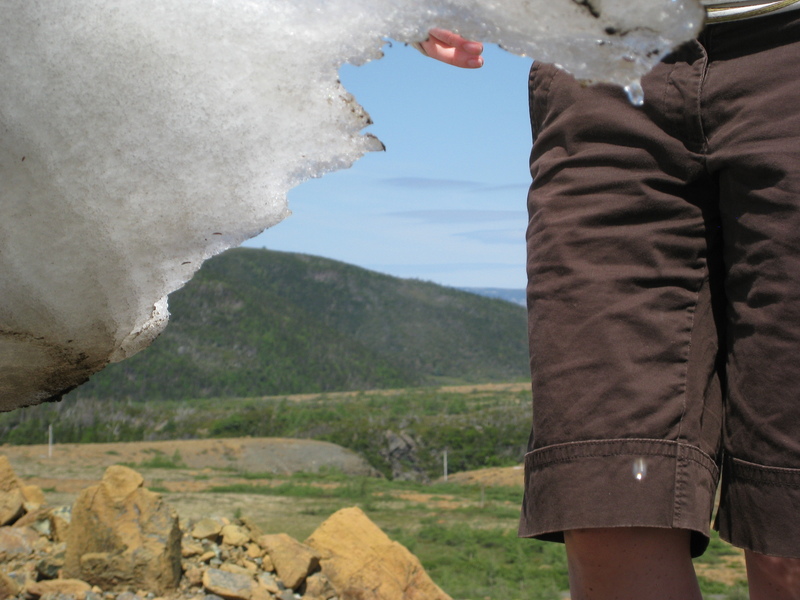 Snowballs in June!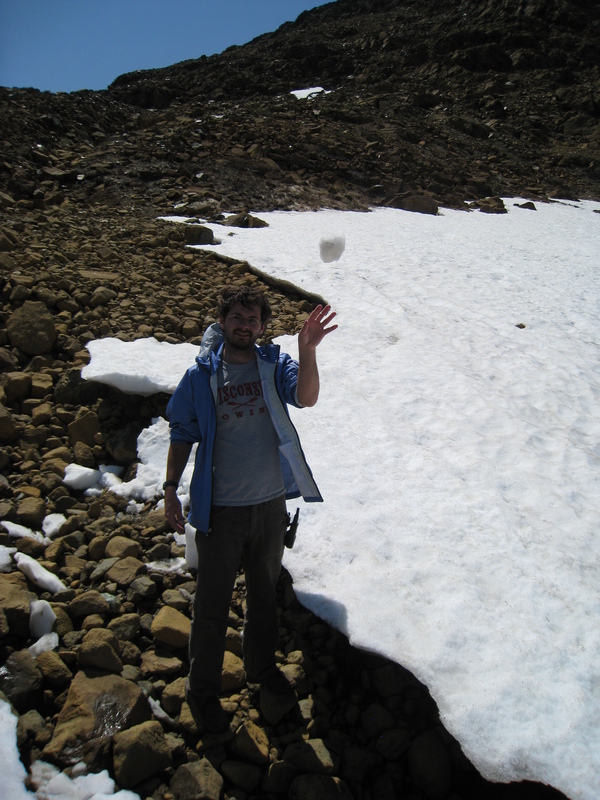 Western Brook Pond — once a fjord, now cut off from the ocean by a strip of bog. The pond goes another twelve miles back into a deep glacial gorge. A boat ride will take you the entire way back but we missed the only one that day.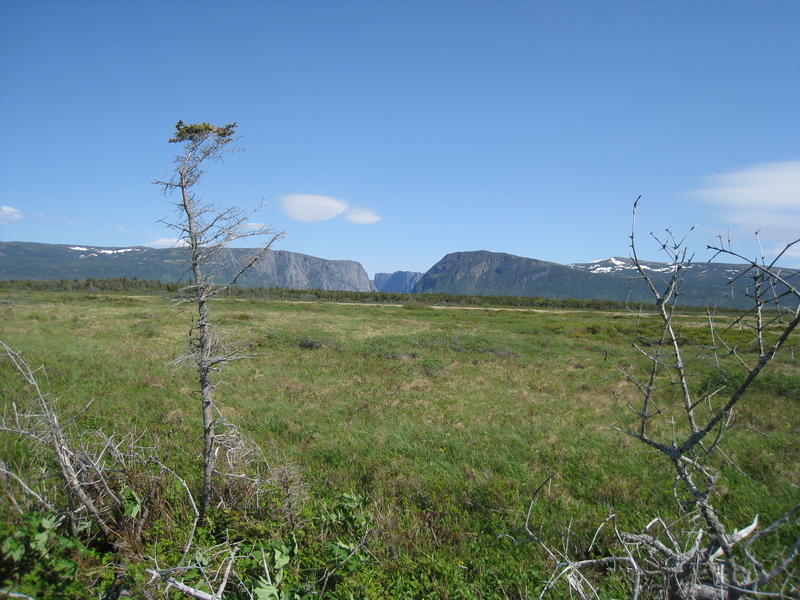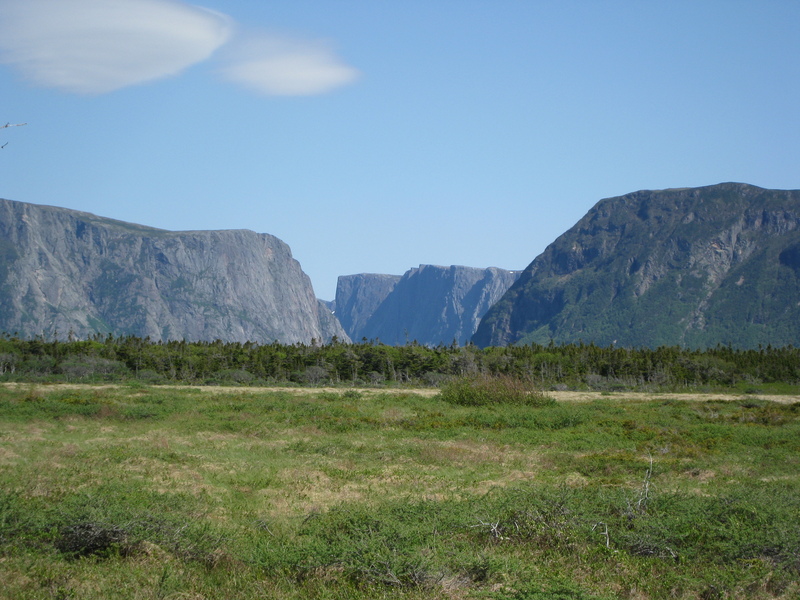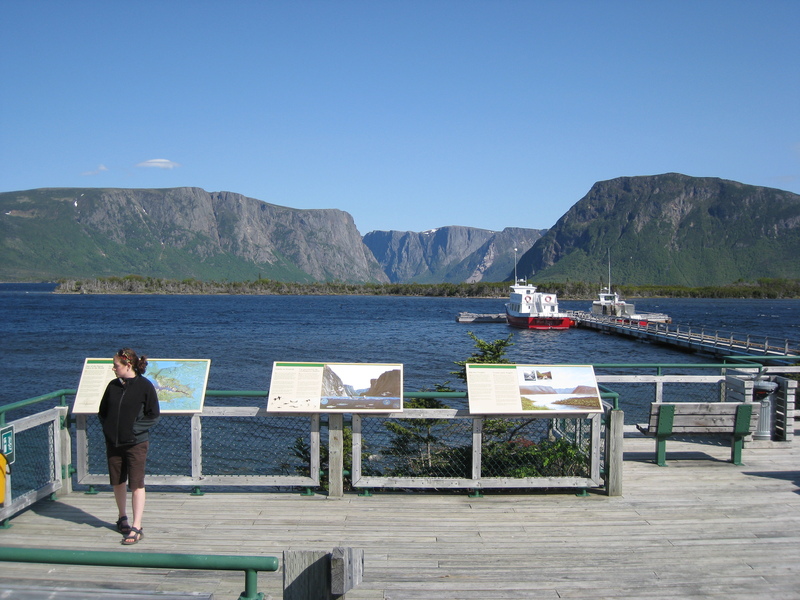 Now I know what 'cable bridge' means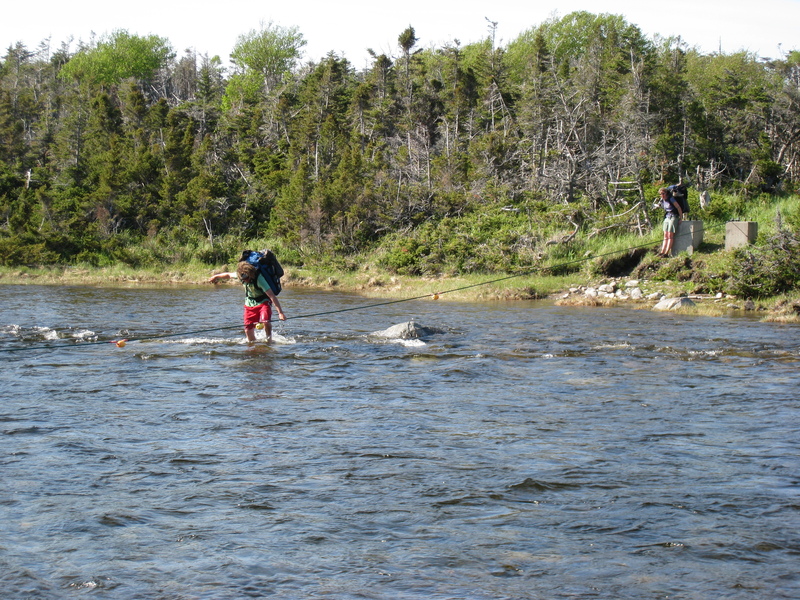 Driving up the northern peninsula of Newfoundland...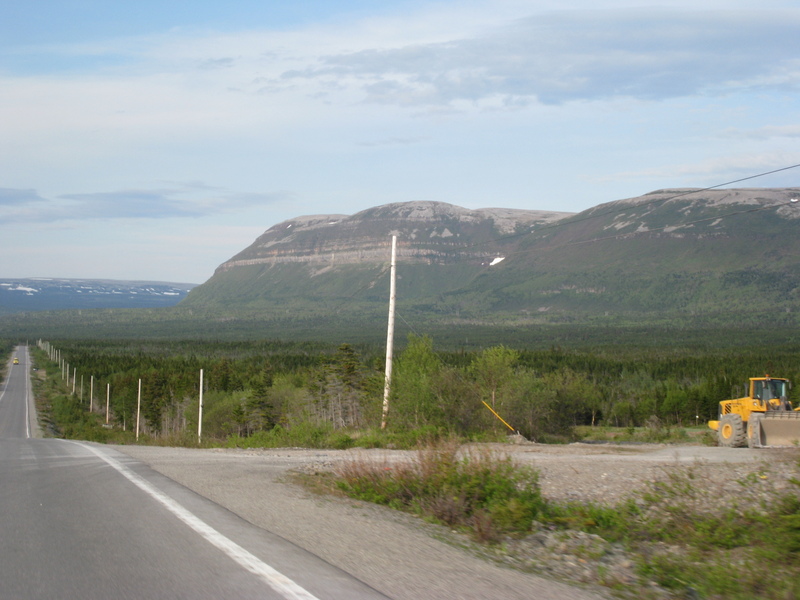 Getting close now!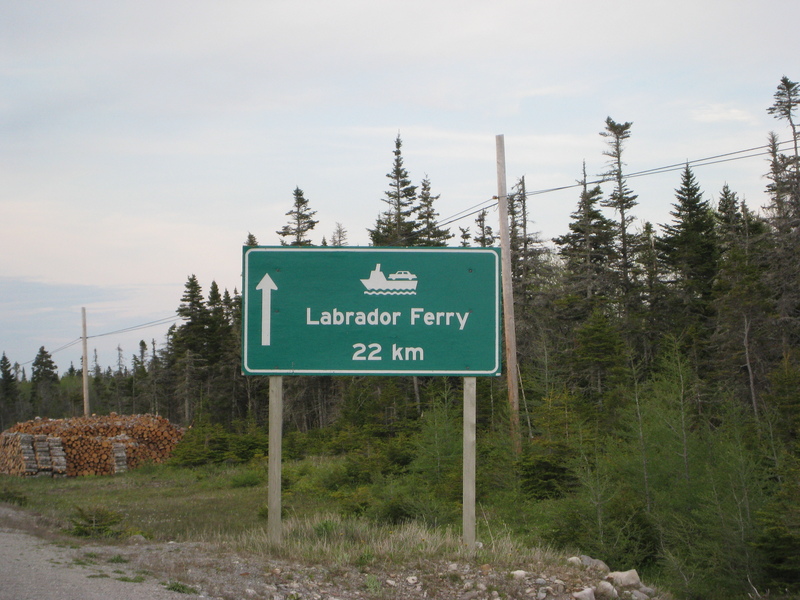 'Twas a very moosey drive. Glad it wasn't dark.